Crystal Wall Bringing Awareness to Heart Disease
MiMi LaRue | 11/12/2013, 3:38 p.m.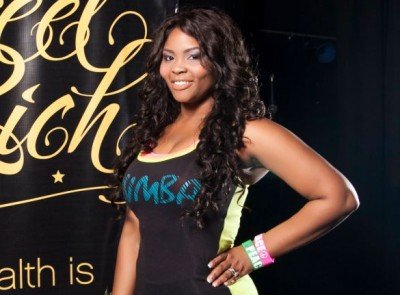 Houston has a rising fitness fitness instructor taking over the Zumba scene. Crystal Wall, wife of Grammy nominated rapper Paul Wall, is creating a name for herself and changing lives one salsa step at a time. After recently losing 60 pounds and transforming her body through consistent exercise and healthy eating, Crystal is an ideal candidate for leading by example.
Like many others, she was raised with eating habits that contributed to being overweight. Having a grandmother who had high blood pressure and diabetes and a sister who suffered from many strokes, Crystal knew that drastic changes were needed to ensure a decent quality of life. With a pulsing beat and a packed floor, Crystal's new place, MixFitz Studios, has become the meeting ground for women to cha cha the calories away.
Crystal's enthusiasm for her new lifestyle has prompted the American Heart Association to collaborate with her in an effort to empower others on the importance of stroke awareness and prevention. Crystal has become a true advocate by urging people to make the necessary changes. Her message is that knowledge is power and strokes and numerous ailments can be prevented and/or reversed.
Learn how you can make a difference in your life and the lives of others by joining Crystal and the American Heart Association http://heartwalk.kintera.org/houstontx on November 16, 2013 for the Houston Heart & Stroke Walk at Reliant Park.