Queen Latifah is Still Reigning
Dawn Paul | 11/12/2013, 1:44 p.m.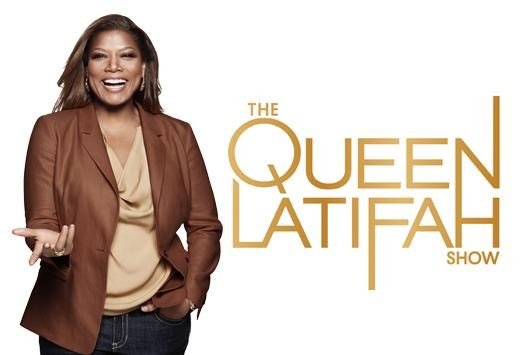 One thing you won't do is put Queen Latifah in a box. You cannot count Queen Latifah's list of accomplishments on both hands. She's a rapper, award winning actress, CoverGirl, a recipient of this year's BET's Black Girls Rock! Award and the list goes on. She's never done and now with The Queen Latifah Show taking over the daytime talk show circuit, she has added another jewel on her crown. She has broken barriers and is an A-Lister disproving what Hollywood defines as "beautiful" and on The Queen Latifah Show encourages people of all different backgrounds to embrace and celebrate the skin they're in.
In the midst of salacious daytime talk with DNA testing and lie detector tests, The Queen Latifah Show brings daytime television something fresh and long overdue. She did not want a show that was based on your run-of-the- mill controversy, but instead opted for a show that has heart. Queen Latifah has stayed true to herself and proven week after week that you can have a daytime talk show that entertains without the predictable drama. She serves as an example for her audience by living the things she talks about on her show. Queen Latifah did a show where she had to be real, honest and raw about her own health. She admitted she was long overdue for a mammogram and addressed that on the show which motivated viewers to be conscious of their own health as well. The Queen Latifah Show is filling the needs in terms of entertainment for daytime talk.
Queen Latifah does not take all the credit for the show's success, but gives kudos to her amazing staff. Together she says they constantly strive to keep The Queen Latifah Show's momentum going with engaging and entertaining topics that continue to make the show better. Queen Latifah did admit that there was a challenge interviewing her peers because she is usually the one being interviewed. She has gotten over that hurdle and has found her comfort zone as a talk show host. She loves what she does and sees herself doing this for a very long time.
Queen Latifah is multifaceted and multitalented and a major player in business and Hollywood, but yet has a humble and giving spirit. The Queen Latifah Show allows her to bring her different gifts and talents to one place that successfully gives a message of hope and positivity to her audience. After interviewing Queen Latifah I can now say that I truly know the real definition of a queen. To check out more on The Queen Latifah Show visit http://queenlatifah.com/.
Queen Latifah chatted with Houston Style Magazine about The Queen Latifah Show and her life.
- In every experience we learn or gain something. How have you grown or what have you gained from your experience on the show so far?
It tests me on every level and I have to decide who I am. I have to make split second decisions on what I'll do and say and not say. Some things I'll do and some things I won't do. That's one of the things I have had to overcome. I'm getting comfortable at that pace.
- You are embraced by all people, not just people of color. In the entertainment business for women of color that's not always easy. Why do you think you have such an acceptance?
That's the absolute truth. The fact is that I'm a Black woman but I grew up in a multicultural family. I had an Anglo aunt and have seen interracial couples in my family. People of all different backgrounds are in my family. I was the daughter of an art teacher and a cop. I experienced things through my parents' lens and they allowed me to see the world and know who I am as a female, human and woman. I was not intimidated by different kinds of people. My father taught me, "When in Rome, do as the Romans do." I was raised to embrace different cultures. I also have a connection to God that has helped me become who I am today and allows me to see people as people.