Texas Author Reveals Controversial Details Never Told in Novel About Tulsa Riots of 1921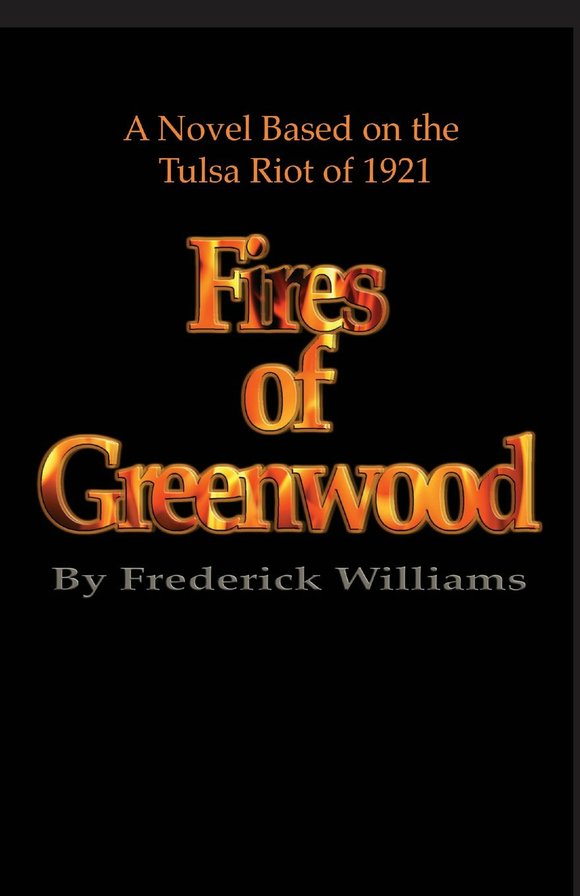 Frederick Williams is the Executive Editor of Prosperity Publications LLC, and the author of its debut fiction release Fires of Greenwood: The Tulsa Riots of 1921. Williams brilliantly uses real-life individuals and incidents in this story to illustrate the rising tension between wealthy African Americans and middle and lower-class whites living in Tulsa, OK, which led to the catastrophic events of the Tulsa Riots.
Fires is based on a true story and gives a chilling account of how the prominent Greenwood District of Tulsa, Oklahoma, better known as "Black Wall Street" had over 34 square blocks of its community destroyed by an angry mob of approximately 10,000 whites.  Williams vividly paints a picture of how the mob savagely raged through the streets of Greenwood committing sheer acts of brutality. This murderous anarchy lasted over 18 plus hours beginning on May 31 and ending on June 1, 1921.
The Greenwood District story---a beautiful model of individuals pulling their resources together to create a community of Black wealth and independence-- will captivate readers.
Williams entertains with history lessons throughout the fictitious story by introducing real-life entrepreneurs from The Black Wall Street as colorful characters.  Williams introduces the kind-hearted Dr. Andrew C. Jackson who treated both Black and white patients; O.B. Mann, a former veteran and businessman ready to stand his ground; the feisty Mabel Little of Little Rose Beauty Shop; Loula and John Williams, proprietors of Dreamland Theater and Williams Confectionery; JB Stradford, owner of the largest Black-owned hotel in the United States; O.W. Gurley, business mogul and architect of The Black Wall Street, and the darling seventeen year old Veneice Dunn whose plans to dance the night away at her high school prom were dashed because the mob burnt down the very ballroom where the prom was to be held.
"The total destruction of the Greenwood community has been researched and written about in articles and books for almost a century, but it is long overdue for the whole truth to be told," states Williams. "Prosperity Publications was created in order to provide writers of the African American experience a new publishing house for their stories in all genres. We must document our heroes, our successes and contributions to the wealth and prestige of this nation, ourselves."
Prosperity's mission is to be truth seekers and to publish thrilling stories by compelling authors that personify the lifestyles of past and present-day African Americans. Fires is a preview of what to expect next from Prosperity.
To speak with Frederick Williams regarding Prosperity Publications and/or Fires of Greenwood: The Tulsa Riots of 1921, please contact Yaminah Ahmad, Public Relations Counselor, The Terrie Williams Agency at 404-861-0497 or Yahmad@terriewilliams.com
                                                                            ###
About Prosperity Publications
Prosperity Publications LLC (PP) is a boutique-publishing house based in San Antonio, Texas.  It is the brainchild of Co-founder Frederick Williams, former adjunct professor of African American Studies at the University of Texas at San Antonio. His vision is to establish a publishing house dedicated to literary works that stress a positive image of the African American culture. Prosperity's motto is "Telling Our Story, Our Way." 
Williams has joined forces with Dr. Loren Alves, an accomplished pediatric dentist in San Antonio (has a story that appears in the anthology) and Earl Blanche, Certified Public Accountant and an expert in tax controversy, business formations, and litigation support and forensic accounting.
 The flagship work of the company is the novel, Fires of Greenwood: A Novel about the Tulsa Riot of 1921.  PP plans to release the following new titles during 2014: Black is the Color of Love: An Anthology, The Transmanaunt Chronicles, and Just Loving You.
Prosperity is receptive to new manuscripts that meet its criteria for publication.
For more information about Prosperity Publications, please visit www.prosperitypublications.com http://www.prosperitypublications.com