Let The Fashions Begin, Inc. Presents Distinguished Men Who Will Walk The Runway at the 2013 Men Of Style Gala To Raise Funds For Texas Children's Hospital Sickle Cell Center
To Raise Funds For Texas Children's Hospital Sickle Cell Center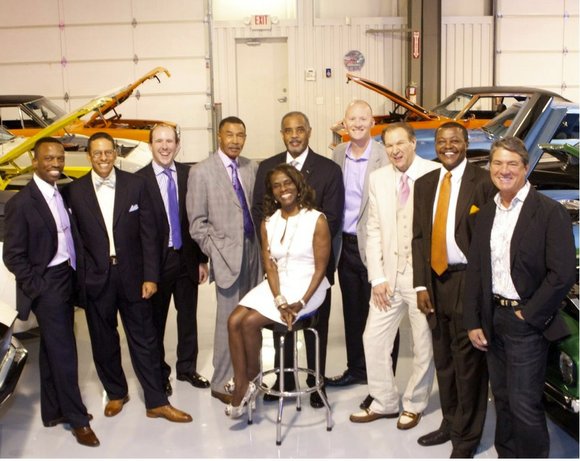 Houston, Let The Fashions Begin, Inc. is having its 17th annual Men of Style Gala being held on November 15th at Hotel ZaZA, 5701 Main St., Houston, Texas 77005 at 6:00 pm.  The theme for the Gala is "Dare To Dream".  The Gala co-chairs are Linda Wischnewsky, Vanessa Hall and Constance Charles.  The honorary chairs are Francis and Kristyn Page and Judge Michael McSpadden and Anne Van Horn. "We are ecstatic about our 17th annual Men of Style event. Hotel ZaZA will never be the same," says MOS founder, Judge Clarease Yates. 
The 2013 Men of Style honorees are professional and civic-minded men who are being recognized for their fashion savvy and contribution to the community. This year's Living Legends are Darryl Wischnewsky, C.E.O. and President, Bayway Auto Group;  Dr. James Douglas, Executive Vice President, Texas Southern University; Attorney Nelson Jones, Managing Partner, Garner Scott & Jones, PLLC and Acting President, Sickle Cell Association of the Texas Gulf Coast; Mark Wallace, President and Chief Executive Officer, Texas Children's Hospital;  The 2013 Men of Style honorees are Michael Aldridge, Executive Vice President & Chief Financial Officer, Saratoga Resources, Inc.;  James Banks, owner, State Farm Insurance Agency; Astley Blair, Chief Financial Officer, Marine Well Containment Company; Judge Marc Carter, District Court Judge, Harris County, Texas; Mark L. Christensen, Regional Manager, Bartlett Cocke General Contractor's; Keith Davis, Sr., President, D-Mars Magazine; John Jamil, Philanthropist; Danny Nguyen, Danny Nguyen Couture;  Chester Pitts, Sports Anchor, KPRC Channel 2 TV; Carroll Robinson, Esq., Trustee, District #4, Houston Community College; Dr. Stephen Simko, Pediatric Oncologist, Texas Children's Cancer and Hematology Centers; Dr. John Stanford, Jr.,  President, MJWJ Global Radio Network and Panjo Investments; R.G. Thomas, Owner, Arrest-A-Pest, Inc.; and Gilad Zadok,  Zadok Jewelers.
Sickle cell disease is an inherited blood disorder that causes an abnormality of the structure of the red blood cells which tend to get stuck in blood vessels, leading to excruciating pain and sometimes life-threatening organ damage. All funds raised benefit the Texas Children's Sickle Cell Center in its search for a cure.  Texas Children's Hospital Sickle Cell Center is under the direction of Dr. Alex George.
The public is invited to attend.  Individual tickets are available for $250 and various sponsorships levels are available.  Go to our website www.letthefashionsbegin.com to purchase individual tickets and view our sponsorship levels.  If you would like to donate to the cause (to find a cure for Sickle Cell Disease), you can text your donations to 41444.  For more information please contact event co-chair, Constance Charles at 832-496-9687 or Judy Foston at 832-595-2544.