Indique Hair Expands to Houston, Texas!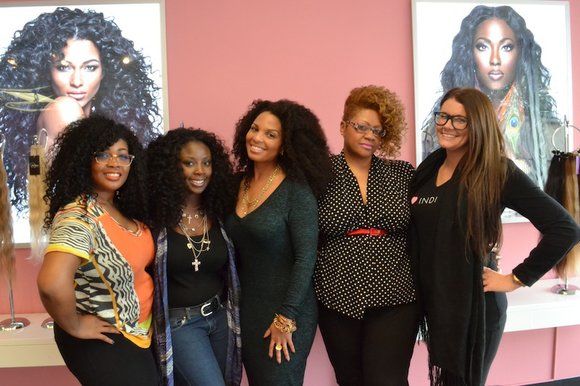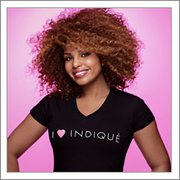 From the award winning, highly acclaimed, movie franchise: The Hunger Games, to the American reality television, music competition: The X Factor, this star has been making global waves! No we are not talking about a person; we are talking about HAIR, particularly Indique Hair. The weave industry has reached multi-billion dollar status plus and is continuing to climb. Indique Hair International provides 100 percent virgin human hair that is natural and of the highest quality. With an impressive client base that consists of Lady Gaga, Kelly Rowland, Lala Vasquez, Gabrielle Union, Rihanna, Brandy and more. Indique Hair International is the only company that produces hair extensions at the source, with headquarters in India; Indique Hair has free-standing boutiques in Brooklyn, Soho & Little Neck in New York, New Jersey, Philadelphia, Atlanta, Chicago, Boston, and can now add Houston to that list.
On Nov. 9th, 2013 Indique Hair, one of the leading premium hair extension brands in the global market opened its doors to its 11th National Boutique in Houston, Texas. The Texas native, Co-Founder, and Creative Director, Ericka Dotson took out some time to speak with HSM!
"From the Temple to the Boutique our eyes are on it"
Bell: Thank you Ericka for speaking with us!
Ericka Dotson: Thanks for having me!
Bell: We walked around and I got a chance to see you and your partner, Krishan Jhalani's boutique that will open tomorrow and omg your collection of hair is amazing! Tell me how you got started?
ED: I was in the corporate world, in a totally different industry and I just got a calling. I just on a whim put myself in cosmetology school. I noticed that there was this niche world of hair extensions, a lot of cosmetology students weren't really focusing on it; it wasn't something you did really. I really enjoyed applying them because it was like a make over every time…and it wasn't just about going from 10-20 inch, you know it wasn't like long hair don't care every time. Some of these women wanted just a little more shake and bounce in their bob, or to protect their hair. It wasn't called protective styles then; I just considered it a way to just put your hair away and put the heat on the extensions and cultivate their natural hair.
Bell: Yes things that Hollywood has been doing for years!
ED: Yes for YEARS! So one thing I realized is a lot of the hair my clients were wearing was unruly and they were spending money and time (up to 3 hours for installation) only to come back in a couple of weeks to say they need a new install. I thought to myself I know I'm servicing them and I'm making money off of it but it just seems so unfair because the hair wasn't working out. Normally what would happen is the hair would shed, matte, or have to be brushed every ten minutes after its first shampoo. The reason why is because they were getting hair from beauty supply stores that were retailing synthetic, non Remy, or even Yak hair, and when I say Yak I am talking about the animal. The only way this hair could be retailed is if you put a silicone on it which is like a plastic, but the coating doesn't stay after its shampooed so what happens is the cuticles are going in different directions. I wanted something better for my clients so I found a source. [While the hair was better], the inconvenience of going to Fed Ex every day, ordering, language barriers, fear of not receiving the product etc. was just too much. So I began to research and during that I ran into Krishan Jhalani and it was like a marriage made in Heaven. I mean we really wanted to bring the market to the public.