Fewer people traveling for Thanksgiving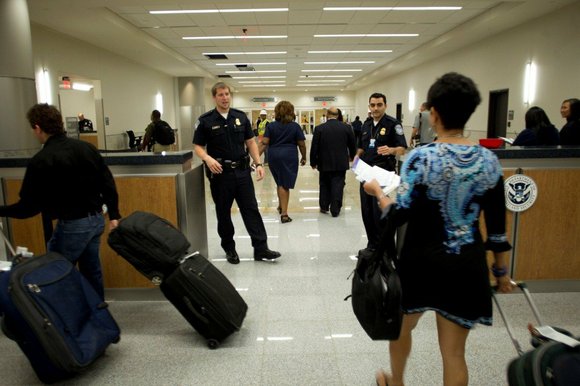 By Katia Hetter
CNN
Fewer people are expected to travel for the Thanksgiving holiday this year.
Some 43.4 million Americans are predicted to travel for the Thanksgiving holiday next week, a 1.5% decrease from the 44 million people who traveled last year, according to AAA projections.
The number of people traveling at least 50 miles from home during the Thanksgiving holiday travel period fell short of last year's four-year high. Travel company AAA describes the Thanksgiving holiday travel period as Wednesday, November 27 to Sunday, December 1.
Some 90% of travelers drive rather than fly during the holiday, but fewer are also driving this year: Some 38.9 million travelers will drive, a decrease of 1.6%. The number of people flying is also expected to drop 3.7% from 3.26 million last year to 3.14 million this year, according to AAA.
"While the economy continues to improve, the sluggish pace of the recovery is creating uncertainty in the minds of some consumers and therefore AAA is projecting a slight decline in the number of Thanksgiving travelers this year," said AAA Chief Operating Officer Marshall L. Doney, in a Wednesday press statement. "For those traveling the good news is motorists will receive a holiday bonus in the form of lower gas prices which are at their lowest levels for the holiday since 2010."
The Wednesday before the Thanksgiving holiday will be the holiday's busiest overall travel day, according to AAA. Thirty-seven percent of travelers expect to travel on Wednesday and the second busiest day will be Sunday, with 33% planning to return home that day.
For fliers, the busiest travel day is expected to be Sunday, December 1, with an estimated 2.56 million travelers, according to Airlines for America, an airline industry group. The second busiest is the Wednesday before Thanksgiving (November 27) with 2.42 million fliers. Those numbers compare to the estimated 1.87 million travelers on Saturday, November 23.
Impact of gasoline prices on travel plans
Drivers may find some relief at the gas pump, with AAA predicting prices of lower than $3 per gallon at gas stations in most states -- the cheapest gas prices for the Thanksgiving holiday in three years. The national average price of gas is at its cheapest level of the year and is expected to continue dropping for weeks.
Car travelers are expected to drive an average of 601 miles this year compared to 588 miles last year. They are also spending less on travel, with median spending expected to drop from $498 last year to $465 this year.
Help for the infrequent traveler
If you are flying this holiday season and rarely fly, here's a bit of helpful holiday advice from the Transportation Security Administration:
What about my shampoo and conditioner? Follow the TSA's 3-1-1 rule. If you want to travel with liquids in your carry-on bags, you can most likely bring them in bottles that hold 3.4 ounces or less, placed in one quart-sized, clear, plastic, zipped bag. (One bag per passenger, please.) Frequent business travelers: Just because you carried more bottles on your weekly trips doesn't mean you will be allowed during the holidays. These flights will likely be full, and you don't want to be the one slowing down your TSA security line.