"The Best Man Holiday"
The Best Chestnut!
Susie Stillwell | 11/26/2013, 1:22 p.m. | Updated on 11/26/2013, 1:22 p.m.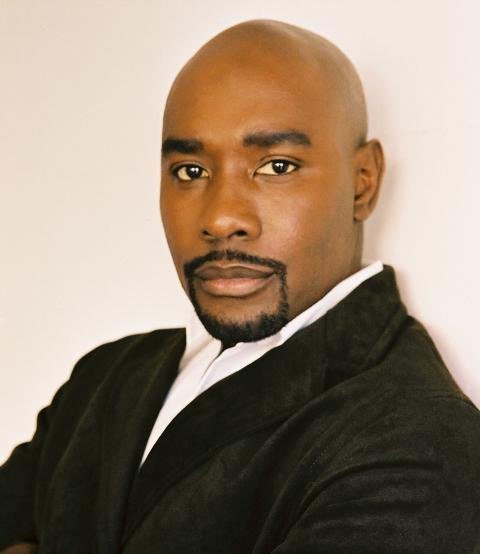 Morris Chestnut was born on New Year's Day 1969 in Cerritos, California where he was a student-athlete in high school, en route to majoring in finance and drama at California State University. He made his big screen debut opposite Ice Cube in John Singleton's Boyz n the Hood, and subsequently enjoyed his breakout role as the groom-to-be in Malcolm Lee's The Best Man.
The handsome heartthrob has been a much-in-demand leading man ever since, starring in hits like The Call, Think Like a Man, Identity Thief, The Brothers, Not Easily Broken, Kick Ass 2, Two Can Play That Game, Breakin' All the Rules, The Perfect Holiday, Half Past Dead, Like Mike, Ladder 94 and The Game Plan. A dedicated family man away from work, Morris and his wife, Pam, live in suburban L.A. with their son, Grant, and daughter, Paige.
Here, he talks about reprising the memorable role of Lance Sullivan in the eagerly-anticipated sequel, The Best Man Holiday.
Susie Stillwell/Juicy Culture: Hey Morris, thanks for another interview.
Morris Chestnut: No problem, no problem, Susie. Thank YOU, again.
SS/JC: I loved the film the Best man Holiday.. It was like attending a reunion with a whole lot of folks I hadn't seen in a longtime.
MC: Oh, that's great!
SS/JC: What did it mean to you to reunite with the cast to shoot this sequel?
MC: It was just wonderful coming together again after all these years, especially since we'd had such a great experience before. It gave me a good feeling inside to reunite, almost like family. We'd accomplished so much the first time, and it was pretty much the same with the sequel.
SS/JC: Does Lance trust Harper around Mia knowing their past? Does Lance and Mia's relationship suffer from his being haunted by the images of what happened between his wife and best friend?
MC: That's interesting. Lance definitely trusts Mia. And I've always been that type of person. You really don't have to worry about your spouse, as long as you trust him or her. If you trust your spouse or whoever you're in a relationship with, everybody else doesn't matter.
SS/JC: How did you feel about the arc of your character this go-round?
MC: I was really excited about how all the characters were layered and had depth to them. Malcolm [director Malcolm Lee] wrote a really great script. As for Lance's arc, I think this is one of the best roles I've ever had in a movie.
SS/JC: What message do you think people will take away from the film?
MC: There are so many messages, because the film has a number of story lines. One thing I love about making an ensemble film like this is that you can have ten people come away from it with ten different messages.

SS/JC: Would you consider your role in The Best Man or in Boyz n the Hood to be your signature role, since both are iconic?
MC: I'd like to think that they both are. Boyz n the Hood definitely put me on the map and really brought me into the game. Hopefully, this one does the same thing, twenty-something years later, because I feel very strongly about it. It's a great, emotional role in a great movie overall.