Red Carpet Affair "Pinnacle Awards" Hosts Media Mogul Cathy Hughes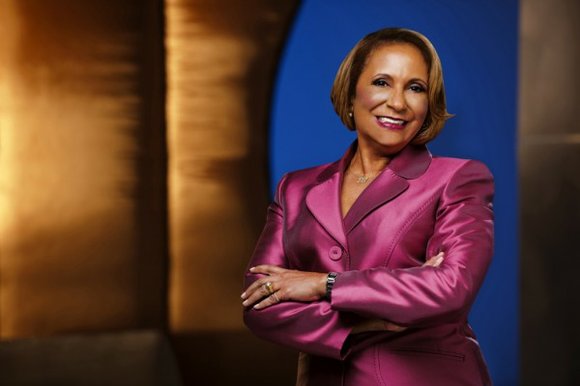 Entrepreneurial excellence will be on display as the Greater Houston Black Chamber celebrates the finalists for the 19th Annual Pinnacle Awards Ceremony. This "red carpet" affair will take place Friday, October 11, 2013 at The Power Center, located at 12401 S. Post Oak Rd., Houston. This year's keynote speaker is Cathy Hughes, founder and chairperson of Radio One, Inc.; the largest African-American owned and operated broadcast company in the United States. Carla Lane, President of Lane Staffing says "We are absolutely honored to have such a titan in business joining us this year. Ms. Hughes is a shining example of the entrepreneurial spirit that is core to this great country. She is also a testament to what a person can accomplish when they hatch a novel idea that intersects with the markets demand, and strap their boots up and go out and chase after that dream.
Radio One is publicly traded and the parent company of TV One, Reach Media, Interactive One and Community Connect, making Hughes the first and only African-American woman to chair a public corporation. Hughes is also on the board of directors of the Thurgood Marshall College Fund and has received numerous honors, including the Lifetime Achievement Award from the Washington Area Broadcasters Association and the Seventh Congressional District Humanitarian Award.
The Pinnacle Awards recognize excellence, tenacity and dedication among entrepreneurs in the African-American business community. The ceremony also honors organizations that champion African-American small businesses with the Advocate Award. Entrepreneurs are recognized with the Mack H. Hannah, Jr. Upstart Business Award. "This is our opportunity once a year to recognize Entrepreneurial excellence in the African American business community. Entrepreneurship is the secret sauce -- entrepreneurs create jobs, and jobs matter to our strong and growing Houston economy! We have tremendous examples of this greatness within our Chamber ranks, and they consistently drive contributions to this city, states William Traylor, Chairman of the Greater Houston Black Chamber Board of Directors. The event's honorary co-chairs are Carla Lane, president of Lane Staffing, Inc., and Bob MacKay, director of sales at Radio One. For tickets or additional information regarding the Pinnacle Awards Ceremony visit www.ghbcc.com/pinnacle or call 832-350-4222.
ABOUT THE GHBC
The Greater Houston Black Chamber was founded in 1935 as the city's first African-American civic organization. It is a 501 (c) (6) not-for-profit, private, member-driven organization serving the greater Houston area. With a database of more than 2,000 unique resources and members, the GHBC is Houston's premier source for identifying quality and qualified African-American, multi-sectored small businesses with which to do business. The Chamber has built solid alliances with Port of Houston Authority, Shell, Marathon Oil, CenterPoint Energy, Reliant Energy, United Healthcare, Goldman Sachs 10,000 Small Business Initiative, Greater Houston Partnership, Rice University, Houston Community College System, Texas Southern University, Houston Minority Supplier Development Council and other organizations to ensure it is providing accessible resources to its members and the business community.