Recognizing Affordable Housing Needs Locally on World Habitat Day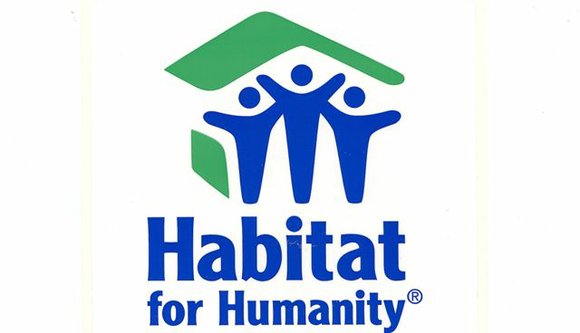 On World Habitat Day, Habitat for Humanity Texas would like to take the opportunity to invite you to use Habitat Texas as a resource in future stories about affordable housing needs in Texas. Habitat for Humanity is not a giveaway program. Partner families and volunteers build homes together. The partner family invests in the community through no-interest mortgages. Habitat for Humanity affiliates often offer repair programs for the elderly and disables and rehabilitation of housing in addition to new housing construction.

Who: The United Nations General Assembly has declared the first Monday in October to be World Habitat Day. Habitat for Humanity International and Habitat for Humanity Texas join the effort to draw attention to the basic need for adequate shelter in a world where it is lacking for so many, including in Texas.

What: Join us in calling attention to the need for safe, decent, affordable shelter on October 7, 2013: World Habitat Day: A day for grassroots action throughout the world, starting in our community.

Where: Worldwide. In Texas, a social media event asking the public to stop at noon on World Habitat Day to remember affordable housing issues. www.facebook.com/habitattexas.

When: Monday, October 07, 2013

Why: Across Texas, the need for affordable housing far exceeds the resources to address the issue. 47% of renter households and 27% of all homeowner households have a housing need due to lack of affordability or substandard conditions (1). Housing in older neighborhoods is often destroyed through arson, violence, or neglect. Some families are living in overcrowded conditions; others live without water or heat. Substandard housing seriously limits the potential of both children and adults, but a decent place to live can break the cycle of poverty and hopelessness. The community benefits from responsible citizens who move into neighborhoods; property values increase and other homeowners in the neighborhood begin to improve their property. (2) We at Habitat Texas believe that every man, woman and child should have a safe and affordable place to live.
About Habitat Texas: Habitat for Humanity Texas, a 501(c)3, State Support Organization (SSO), supports the efforts of the state's 84 local Habitat for Humanity affiliates as they work to build simple, decent homes across Texas. Habitat Texas helps local Habitat affiliates as they help families and communities by providing resources, training, disaster preparedness planning, and legislative advocacy. We welcome media inquiries and will work to connect media with local affiliates. Visit www.habitattexas.org