Latinos Struggle to Find Help for Mental Health Issues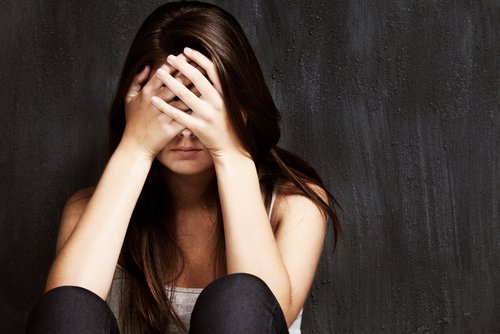 By Cindy Y. Rodriguez
CNN
Thanks to Obamacare, nearly 6 million currently uninsured Latinos in the United States will have access to affordable health care come January 1, 2014, including mental health and substance-abuse services.
But some experts say that won't be enough to encourage mentally ill in the Hispanic community to seek help.
In 2011, 15.9% of Hispanic adults reported suffering from a mental illness the previous year, according to the National Survey on Drug Use and Health. But thousands in this population often go without professional mental health treatment.
Perhaps the most problematic issue for the Latino community is their fear of being highly stigmatized for accessing mental health services, experts say. Among Hispanics with a mental disorder, fewer than 1 in 11 contact a mental health specialist, while fewer than 1 in 5 contact a general health care provider, according to the American Psychiatric Association's Office of Minority and National Affairs. Even fewer Hispanic immigrants seek out these services.
If a mental health issue is even acknowledged, Latinos tend to rely on their extended, family, community, traditional healers and/or churches for help during a health crisis, according to the APA. As a result, Hispanics often mistake depression for nervousness, tiredness or a physical ailment, and see the issue as temporary.
There are also a lack of culturally relevant services that cater to this population.
"What makes it worse is having very few Latino leaders in the mental health workforce," said Henry Acosta, former executive director of the National Resource Center for Hispanic Mental Health. Less than 25% of mental health professionals are minorities, according to the American Psychological Association. "Most aren't bilingual and management hasn't enforced culturally relevant strategies."
Acosta knows from personal experience how trying the mental health care system can be for Latinos. After witnessing a friend being fatally shot following an altercation with a police officer in his New Jersey hometown, Acosta said he knew he would never be the same. But what he didn't expect was the severe depression that followed and -- what seemed worse -- being called "crazy" by his high school peers.
"When I was 16 years old, I tried to commit suicide," said Acosta, now 44. "Latinos always hear how they have to be self-reliant when they have problems or even turn to prayer. But if you have a chemical imbalance, prayer won't help you."
Even though the teasing in high school was bad, one of his worst memories is translating for his parents at the psychiatric ward because they only knew Spanish. "I wish the hospital had translators or even someone who understood us culturally," Acosta said.
Eventually, Acosta overcame his mental illness, got into college, majored in psychology and became a social worker. He's since made it his mission to change Latinos' apprehensive perspective on mental health issues and better the health care system in hopes others won't have to go through what he did.
"The situation for Hispanics in this country will only get worse unless the system changes," Acosta said.