Netflix jumps 10% on robust growth and rosy outlook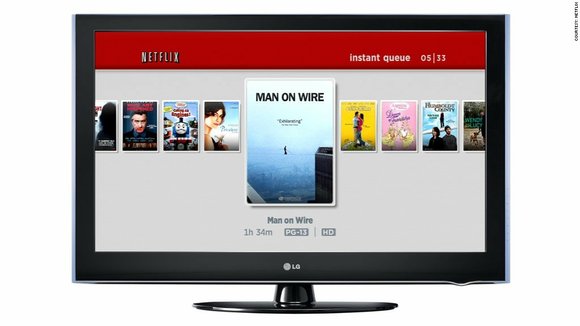 By Julianne Pepitone
Expectations for Netflix's third quarter couldn't have been higher, but the company still managed to wow Wall Street -- and shares jumped 10% late Thursday as a result.
Netflix cynics have been waiting for the company's stock bubble to pop: Netflix shares are up a shocking 440% in the past 12 months, and analysts expected third-quarter earnings nearly to quadruple over the year.
But Netflix delivered. The company reported third-quarter earnings of 52 cents a share, well above the 49 cents that analysts polled by Thomson Reuters were expecting.
Sales came in at $1.1 billion, in line with estimates.
Like the analysts, investors' expectations were also high: Netflix shares jumped more than 6% in regular trade in anticipation. The stock jumped another 10% in after-hours trading after the report.
Netflix's subscriber growth was also quite strong. Netflix added nearly 1.3 million new American subscribers during the third quarter, near the top range of the 690,000-1.49 million range the company predicted in July.
International subscriber growth was even more striking: 1.44 million new overseas streaming customers. That pushed Netflix above the 40 million subscriber mark for the first time.
Netflix expects more happy news for the current quarter. The company predicted earnings of 47 cents to 73 cents per share. That's an extremely wide range -- common for Netflix -- but it's far above the 46 cents a share that Wall Street expected.