Houston Hispanic Chamber of Commerce Making a Better Houston
Jo-Carolyn Goode | 10/22/2013, 6:37 p.m. | Updated on 10/22/2013, 6:37 p.m.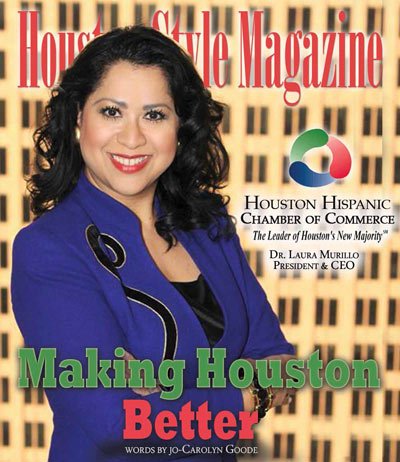 The chamber advocates for businesses, gives women a voice, molds future leaders, and they fight for the issues concerning the community. Number one on the chamber's list is comprehensive immigration reform. "Comprehensive immigration reform is of the upmost importance." Dr. Murillo continued, "And for the economy to continue to find ways to support entrepreneurs and their experiences is critically important and thirdly, healthcare reform, which would impact many small businesses and corporations." Utilizing the chamber's many resources, events are held to mobilize the membership and others to be active participants and not bystanders in resolving different issues. It is Dr. Murillo's thought that if people can come together to have an educated discussion about these issues of importance that solutions could be formed. "The job of the chamber is to really be a convener, to help people understand the issues, to gather information and help people understand what can be a complex issue so that Houston and the country continues to thrive."
Talking out the issues is one way that the community can continue to support the HHCC. A group of voices is always louder and more effective than a single voice. Banning together for the greater good will allow all to move towards the ultimate goal, a better Houston.
Mark your calendars for the upcoming HHCC Annual Awards Gala on Saturday, November 2, 2013 at the Hobby Center-Downtown starting at 6pm. The chamber will appreciate and celebrate the city's top Hispanic entrepreneurs and executives. Find out more information online at www.houstonhispanicchamber.com.