2014 Congressional Black Caucus Foundation Internship Program Now Accepting Applications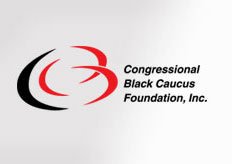 -- Deadline to Apply Is October 20, 2013 --
The 2013-2014 Congressional Black Caucus Foundation's internship and fellowship programs prepare college students and young professionals to become principled leaders, skilled policy analysts, and informed advocates by exposing them to the processes by which national policies are developed and implemented on Capitol Hill and in the federal government. There are two: the CBCF Emerging Leaders Internship Program and the CBCF Communications Internship Program.
The goal of the Emerging Leaders Internship Program sponsored by Walmart is to create a corps of trained, young leaders with the skills, outlook and contacts necessary to generate and sustain positive change in Washington, D.C., and their local communities. Alumni will return to their communities knowing what it takes to pass legislation, form public policy and create coalitions. In short, they will leave the program better informed about how politics works and more aware of how they can influence the public policy-making process.
The CBCF Communications Internship Program sponsored by State Farm provides college undergraduates the opportunity to work directly with the press secretary or communications director on Capitol Hill in a CBC member office or congressional committee. This semester-long program seeks to increase minority participation in public relations, journalism, and other media-related fields.
For more details and/or to apply, visit:
www.findinternships.com/2013/09/congressional-black-caucus-foundation.html http://r20.rs6.net/tn.jsp?e=001Vrc1YgN3FuJuxHf2HJj6RF6SWt0zoqhcv3gUaTpTyUAl2oPtLDLYlAdoB0fjdkNGssuPl-9qi3Luxg39BsSM6_9YlQ4S0woYClW4obFqKDydMJr1MxJB0L-W-92oFk0q7iKTPIBUbTTSa7S-VeZd0Xh-YaCZvlgoenBsOBtYySuEx0hmuZOx3NB58eEQldDhGQ0HTJrbST8=
To search hundreds of other 2013-14 internships, visit:
www.FindInternships.com http://r20.rs6.net/tn.jsp?e=001Vrc1YgN3FuI1Rw7tgaEAGEsBGD-o19t7jdkU0KDX4h0nxfHIN-XNOM-tyUKayIy1lIbBhA1D9_BeQP4ZEHxejb77jeKY1XeCqwtrVVGBx1hfR5t_9W27RSLPyZE5Ej6E