Beautiful Textures Hair Care Presented "HAIR ICON", A Private Cocktail And Dinner Party In Partnership With BET and Cadillac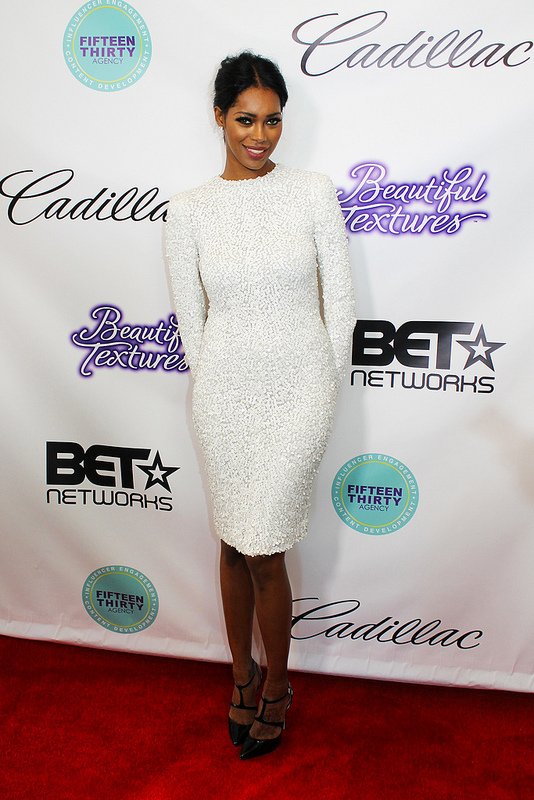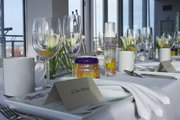 In the midst of the electricity of New York Fashion Week, style giants and influencers gathered together for Beautiful Textures Hair Icon, an intimate dinner celebrating memorable African American hair icons - presented by BET and Cadillac and curated by the FifteenThirty Agency at the über exclusive Mondrian SoHo hotel on September 9th at 7:00pm.
Situated downtown in lower Manhattan, the Mondrian SoHo shaped by Benjamin Noriega Ortiz' provocative design, provided the perfect panoramic view of the city skyline for the Hair Icon dinner. Fostering a hybrid of style, music, media and entertainment, Hair Icons created an atmosphere of true sisterhood and payed homage to the celebration of brown beauty and individual style.

Strength of Nature's Global Marketing Director, Charlene Dance hosted this incredible evening along with Michaela Angela Davis (Image Activist, BET Editorial Brand Manager). Both women expressed appreciation for those who continue to support the Beautiful Textures brand and all it has to offer for multi-cultural, multi-textured women who refuse to be defined by society's standards of beauty. An emotionally engaging affair, attendees toasted to celebrating being no-longer monolithic and taking ownership in an event that was created just for them. Encompassing contemporary fusion faire and signature cocktail drinks, the night can only be described as the quintessential celebration of diversity during New York Fashion Week. Highlights of the night included Hair Icon partner, Cadillac, providing luxury vehicles that dropped attendees off at the steps of the Mondrian SoHo in style and attendees all walked away with signature Beautiful Textures Hair Care Swag Bags filled to the brim with the complete line. For more information visit www.BeautifulTextures.com and to join the conversation follow @LovinMyTextures #HairIcon.
For more information log on to www.cadillac.com.
BEAUTIFUL TEXTURES:
"Beautiful Textures believes that every woman should feel like a hair icon in her own right, so we're elated to pay tribute to the legendary styles that we all know and love said Charlene Dance, Global Marketing Director, Strength of Nature. "The Beautiful Textures" girl is versatile, independent and chic - all of this energy was embodied into into what we consider a night to remember."
CADILLAC:
"Cadillac is the fastest growing major brand in the industry today," said Jocelyn K. Allen, GM Director of Diversity, Regional and Grassroots Communications. "This expansion is driven by our products and our focus on luxury. We were proud to be a part of the Beautiful Textures Hair Icon event."
BET
"We were excited to join Beautiful Textures in its celebration of Black women and notable hair icons on what proved to be a monumental evening," said Shani Saxton-Parrish, Director of Music, Celebrity, Lifestyle at BET.com.
TALENT AND NOTABLES IN ATTENDANCE:
Jessica White, model
Bridget Kelly, RocNation artist
RaVaughn, Columbia Records/Compound University artists
Justine Skye, Atlantic Records artist
Samantha Black, "Project Runway: Season 11" Contestant
Kimberly V., Celebrity Stylist, BRAVO "Newlyweds: First Year"
Michaela angela davis, Image Activist, BET Editorial Brand Manager
Lauren A. Coley, Cadillac Representative (MSL Group)
Felita Harris, Senior Vice President, Global Sales, Donna Karen
Amanda Seales, VH1 "Master of the Mix" Host
Harriette Cole, Author
Demetria Lucas, Author
Ariane Davis, VH1 "Love and Hip Hop: Atlanta"
ABOUT BEAUTIFUL TEXTURES
Beautiful Textures features a comprehensive line of products designed to meet the hair
care needs of multicultural customers with curly, wavy, kinky-coily and frizzy hair patterns.
Formulated with the mixed-textured consumer in mind, Beautiful Textures allows consumers to get soft defined curls, bouncy spirals, and silky smooth tresses with its intensive moisture rich formula. Each product is designed to help ensure tresses reach their full growth potential by protecting hair from the stresses of the environment and everyday styling. With daily use Beautiful Textures can aid in repairing, refreshing, and hydrating hair while giving consumers the styling versatility they demand. For more information and retail locations, visit www.beautiultextures.com T/IG: @LovinMyTextures