Toyota Texas Bass Classic Boosts Fishing, Conservation, Education
Style Magazine Newswire | 9/18/2013, 2:19 p.m. | Updated on 9/18/2013, 2:19 p.m.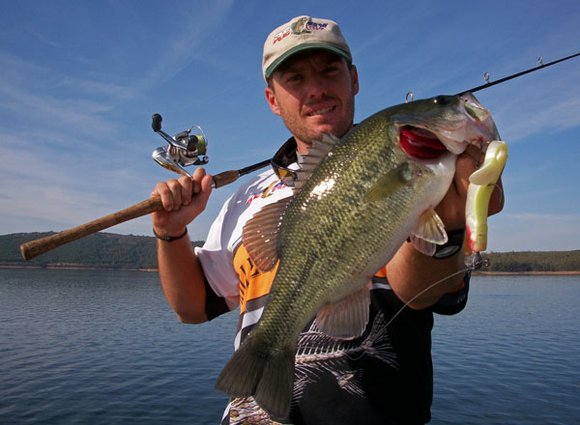 ATHENS—At first glance, the Toyota Texas Bass Classic (TTBC) is just another fishing tournament.
But no other fishing tournament in the world can match TTBC's record for partnering with anglers, the fishing industry and Texas Parks and Wildlife Department (TPWD) in support of fishing, education and conservation.
∙In the last six years, the TTBC has raised $1.5 million to support fishing and outdoor education programs of TPWD.
∙Through its support of TPWD's Neighborhood Fishin' Program, the TTBC has made 300,000 catfish available in metropolitan areas throughout Texas, enabling more than 80,000 people annually to fish close to where they live. About half those people are first-time anglers.
∙TTBC funds have provided a Take-Me-Fishing trailer and nine "how-to-fish" videos that have been featured at 74 events and reached more than 40,000 people. The videos have been viewed online by more than 200,000 people.
∙Funds from the TTBC support the Texas division of the Wildlife Forever State-Fish Art Contest, making the Texas contest one of the largest in the country. Some 3,000 young Texas artists have entered the contest, which uses science, art and fishing to interest youth in the outdoors.
∙A top concern among bass anglers is survival of the fish they catch. The TTBC pioneered and each year showcases a tournament format that ensures a near-100 percent survival of fish caught in the tournament. TPWD hopes the TTBC tournament format will become the model for bass tournaments across the country.
∙Anglers are heavily involved in efforts to improve fish habitat in reservoirs, and TTBC is an active partner, providing funds for a fish habitat improvement project on Lake Conroe that won a Texas Environmental Excellence Award in 2013.
Fishing is big business in Texas, a $2.3-billion industry that attracts 1.85 million anglers. The TTBC showcases all that is best about fishing, from exciting competition to an outdoor expo that gives families a chance to learn about and experience a variety of outdoor activities from casting to archery to rock climbing.
This year's Toyota Texas Bass Classic tournament will take place at the Lone Star Convention and Expo Center in Conroe, 50 miles north of Houston, October 4—6. Free tickets are available at Houston-area Toyota dealerships and Academy stores or online at www.toyotatexasbassclassic.com.
Each evening of the three-day tournament features performances by top names in country music. Friday entertainment will be provided by the Eli Young Band. There will be three performances Saturday afternoon and evening, by Southern Slang, Lee Brice and The Band Perry. Sunday concerts will be by Thompson Square and Gloriana. The 6:00 p.m. evening concerts will be preceded by exciting weigh-ins of the day's largest catches by the 50 anglers competing.
Each day will feature the Texas Parks and Wildlife Department Family Fun Zone and a food court that includes some of the top food trucks from the area. A barbecue cook-off will take place Saturday. Gates open to the public at 2:00 p.m. Friday, October 4, and at noon Saturday and Sunday.
On the Net:
www.toyotatexasbassclassic.com
www.facebook.com/ToyotaTexasBassClassic