Lana Edwards Excited About District D Council Election
Style Magazine Newswire | 9/26/2013, 12:54 p.m. | Updated on 9/26/2013, 12:54 p.m.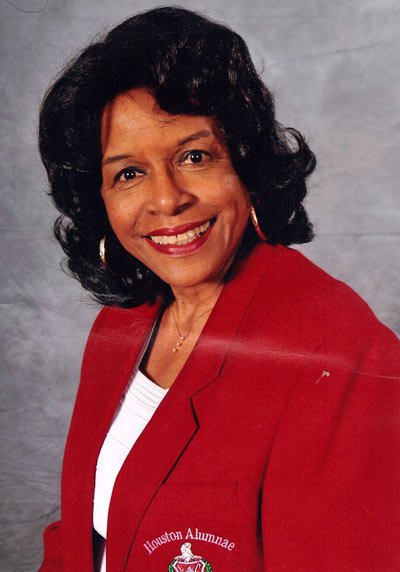 Lana Edwards has lived in Houston's District D for nearly 45 years teaching children and overseeing schools throughout the district. As a lifetime prize winning public school educator and administrator she is excited about her being on the ballot to lead and represent her city council district as its next Houston City Council Member.
"I can be the effective voice at city hall for my neighbors. I know my neighbors and have taught many of them, their children or grandchildren. The important issues of repairing infrastructure, improving drainage, sidewalks and parks after school programs, economic development, crime control and public safety and security are issues for the most part I've dealt with successfully as a school principal responsible for nearly 100 employees and the management of a $3 million annual budget," said Edwards who earned bachelors and masters degrees from Dillard University and Texas Southern University.
Most motivating to her is what she learned in decades as a wife, mother and grandmother in the district determined to make it a better place for children, working families and seniors.
"My life has been pledged to public service including tutoring and mentoring youth, assisting Rita and Katrina donation drives, leading fundraising for scholarships for youth as well as for the Leukemia and Lymphoma Society and St. Jude's Hospital," said Edwards who as the wife of a state representative volunteered during decades of political campaigns for candidates at every level and as Secretary at the Democratic State Convention and as a delegate in 1984 to the Democratic National Convention.
"At the 1984 Democratic National Convention I saw Jesse Jackson campaigning as the first African American to run a national campaign for President and Geraldine Ferraro become the first woman nominated for Vice President. As an African American and a woman that was a big part of what motivated me than anything to commit my life to service to others," she said.
As a breast cancer survivor, Edwards said she learned the fragility of life and how sacred all life and every day of living is to her.
"I faced my own mortality then. I decided I'd live the rest of my life committed to improving the lives of others," said the former Windsor Village Principal, High School for Performing Arts Assistant Principal and Fondren Middle School teacher that before coming to Houston taught in New Orleans and Bronx, NY.
"I've served in organizations ranging from the Democratic National Committee and Harris County Democrats to the Oak Manor University Woods Civic Club, Hermann Park Conservancy Board, Houston Black American Democrats, Texas Retired Teachers Association, Delta Sigma Theta and Wheeler Avenue Baptist Church," Edwards explained.
She is one of 12 candidates working to succeed term limited Wanda Adams who is running for Houston school board on the same ballot as the races for mayor, city controller and five at large city council races.
The last day to register to vote is October 7.