Matthew Knowles Parts with I.C.E. Artistry Showcase
It's So hard to say Goodbye!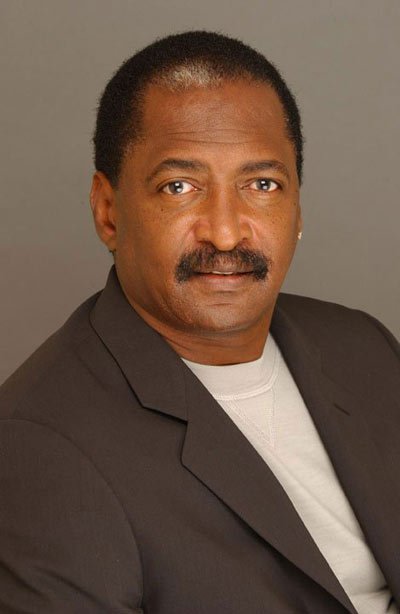 After nine months of giving local artists a platform to showcase their talents in a larger way, music mogul Mathew Knowles will officially part ways with Ashley Brooks of the I.C.E Artistry Showcase. The announcement was made In a statement posted on I.C.E. Artistry Showcase Facebook page.
"Hi All, I hope you are enjoying your Sunday! Mathew Knowles of MusicWorld Entertainment and myself Ashley Brooks of I.C.E. Artistry have decided to part ways and pursue some other avenues individually. However I.C.E. Artist Showcase will be back up and running VERY soon, with a NEW look, NEW venue, and RENEWED purpose! Thank you so much for your support of my showcase! We have been going since July 2013 and it has been an awesome journey and learning experience that I am looking forward to continuing. This showcase started and will continue to be about giving artists exposure, positive feedback and a platform to polish their craft in music. I look forward to seeing you soon and I will keep you updated. Thank you," -Ashley Brooks I.C.E. Artistry
Knowles partnered with the showcase because he saw the opportunity as a missing link for Houston's growing field of star quality talent. Once created, Knowles began shaking Houston with many talented acts such as the first artist to be signed from the showcase; Blushhh Music. Every Wednesday the showcase was held at the House of Dereon Media Center, where local hopefuls performed for a chance to become like Blushhh and get signed to one of the most renowned labels in Houston; Music World Entertainment.
Knowles, along with a number of judges, who were industry vets, gave constructive criticism to the performers on everything from their mastered track, stage presence, and of course, vocals. The priceless information given to performers was at times hard to handle as they needed thick skin to handle the "tough as nails" Knowles. I mean think about it, this man developed Destiny's Child, trained daughter Solange, and managed world star/daughter Beyoncé.
I'm sure many local artists are sad to see Knowles part ways with the Showcase. Anyone can look for an artist to sign, but to give the artist feedback to help them further develop is priceless!
Although Knowles is no longer associated with I.C.E Artistry Showcase, Brooks vows that the event will return with a new look, venue, and purpose in the near future.

Watch my #TeamStyleMag interview with Knowles concerning the Showcase.
To learn more about Music World Entertainment visit: http://musicworldent.com/