Cuba Gooding, Jr. is Chess King in New Film
Susie Stillwell | 4/3/2014, noon | Updated on 4/3/2014, noon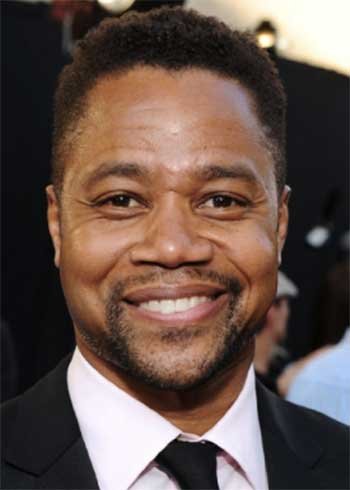 Cuba Gooding, Jr. plays Eugene Brown in the remarkable film, "The Life of a King," based on the real life of the Big Chair Chess Club founder. In prison 18 years for bank robbery, Brown learned how to play chess. After his release Brown's motto of "Teach the un-teachable, reach the un-reachable, and always think before you move" saved the lives of many doomed youths. The filmstrip caught up with Gooding and writer/director Jake Goldberger recently at the Soho Grand in New York City. Gooding gives a lowdown of his newest release, the Oscars and the 'Blacks don't sell overseas' stigma.
SUSIE STILLWELL/JUICY CULTURE: Cuba, jumping right in, let's talk about you as an actor and your taking various roles. What makes this character The Life of a King special to you?
CUBA GOODING, JR: There are a few criteria on which I choose for the roles I gravitate towards. One would be military. I like military movies but I also like real life people that reflect how America became the great nation that it is today. Just look at 'Men of Honor,' Chief Carl Brashear, and the Tuskegee Airmen movies. I think the third thing is the father and son nucleus in the family. You look back at 'Boyz n the Hood,' with Tre and Furious, even 'The Butler' there's that relationship with father and son. When I was growing up my father was on the road and all my other buddies' fathers were gone. It was the mom that raised us and turned us into men, but it pushed me to wanting to be in the life of my sons. All of those things coupled with the fact that when I was going to high school I didn't know about Tuskegee Airmen or the other [black heroes] in the pages in Black history. And I damn well didn't know about prison inmate Eugene Brown who taught some kids in the inner city how to play chest that became Grand Master chess champions.
SS/JC: What were some of the challenges?
CG: Money to shoot it, to sell the script. [Enacting the negative responses of some studios and financiers, so what's it about?' It's about this Black guy who teaches kids how to play chess. 'Right, good luck with that.'
JAKE GOLDBERGER the producer and I sat down with some financiers and they said we love the script, we love the story but what about making Eugene Brown white? My producers and were like, 'have a nice day!' It was right after 'The Blind Side' with Sandra Bullock and that was their way of thinking. We thought, they had to be out of their minds. So we walked away.
CG: They were thinking foreign box office and that a Black lead won't sell to the foreign market.
SS/JC: But this has been proven wrong in some cases?
CG: Yes. When I did the sabbatical into the independent film world for 10 years and did a lot of direct to video movies, what it did was it opened the door to actually finding financiers and establishing a structure for financing a movie through foreign pre-sales. So what happened is these buyers in Spain in Japan, in Germany in all these different territories, they all come together for these festivals, like Cannes, Sundance and Toronto. They've represented these countries for years.