Texas Blacks Buck National Trend in Backing Capital Punishment
Burt Levine | 4/3/2014, 2 p.m. | Updated on 4/3/2014, 2 p.m.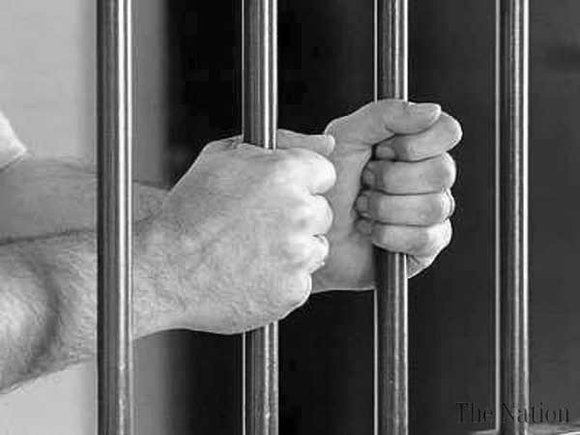 The Pew Research Center is out with a new poll on the death penalty. It shows nearly twice as many whites as Blacks nationally back the death penalty while overall support nationally continued to slide. National opposition is still strongest among Blacks and Hispanics but in Texas African Americans and Hispanics are siding with all others in support of the ultimate consequence for the crimes.
As goes the nation on capital punishment and in other social issues such as abortion and single sex marriage, Texas typically is going the other way including African Americans that despite perceptions are conservative issues based on the Bible. Support in Texas for capital punishment is considerably higher than the nation, perhaps by 20 points or so. Texas support may, in fact, have gone up a tick or two in recent years. Support among blacks in Texas was 24 points higher than blacks across the U.S.
Texas support remains strong across racial demographics, not to mention party affiliation. A UT/Texas Tribune poll shows supports the break down this way: Texas whites — 76% support, Texas blacks — 60% support, Texas Hispanics — 78% support. While historically it is Democrats that argue against the death penalty and Republicans rally for it, in Texas Democrats back it at 62% support and Texas Republicans — 85% support.
Hispanic support in Texas — at 78 percent — exceeded white support in the UT/TT poll and was 38 points higher than Hispanic support nationally.
This is especially surprising given the high proportion of blacks among wrongfully convicted Texans who have been exonerated through DNA tests and other means. Texas' first African American DA, Dallas' Craig Watkins, has said Texans kid themselves if they think the justice system is colorblind and deals everyone a fair hand. That view contributes to black opposition to the death penalty across the nation, but why not here?
Surpassing now Harris County, Watkins, Texas' first and only black DA, has sent more people to the death chamber in recent years than any other county DA anywhere in Texas.
On Texas' overall support for the death penalty, observers theorize it stems from elected appeals judges and limited clemency powers for the governor. A sense of lingering frontier justice typically enters the conversation.
Texas experts assert that Texans in all demographic groups more readily accept the theory of retributive justice — the "just desserts" approach, centering on punishment vs. the objectives of deterrence or rehabilitation. Central to that is a sense of proportionality that suggests there is no substitute punishment for the most heinous of crimes.
Why is that philosophy so strong here?
Given that Texas has been a career destination for millions of Northerners (including me, from Illinois and California) and the destination for millions from Mexico and other Catholic countries (a pro-life/religious group with lower death penalty support), and given that Texas has become a heavily urbanized state, it's a puzzle support for capital punishment in Texas has been so resilient.