Keyshia Cole Celebrates New Shoe Line at Dillard's Post Oak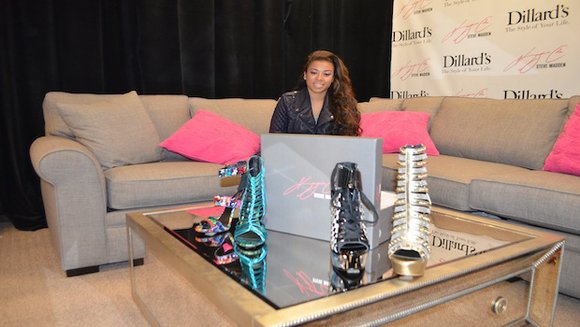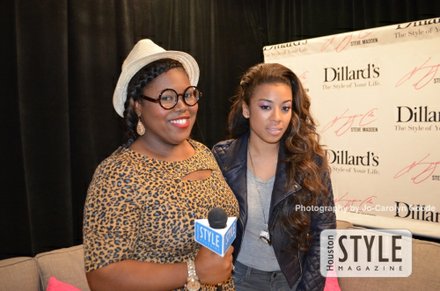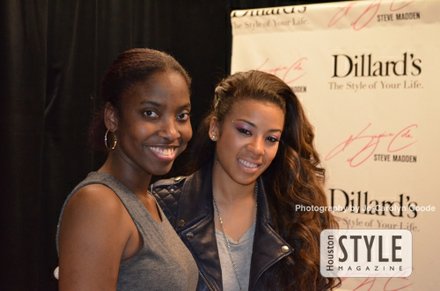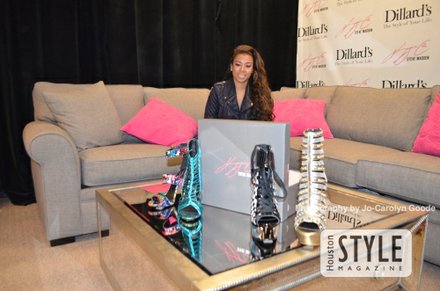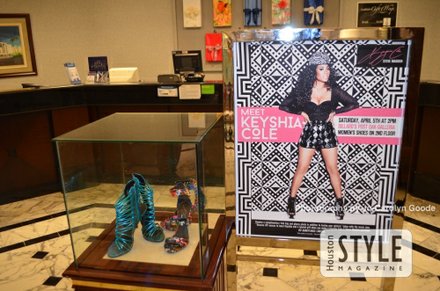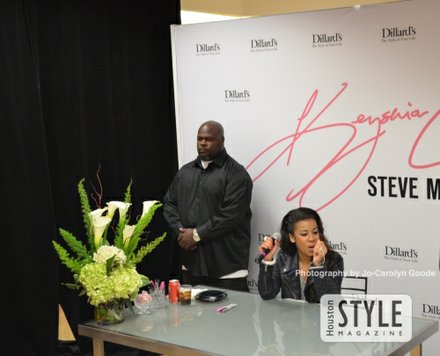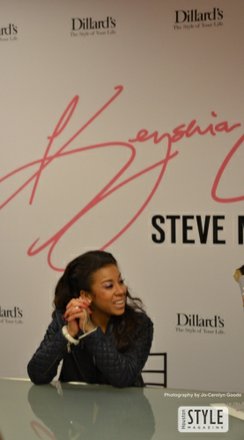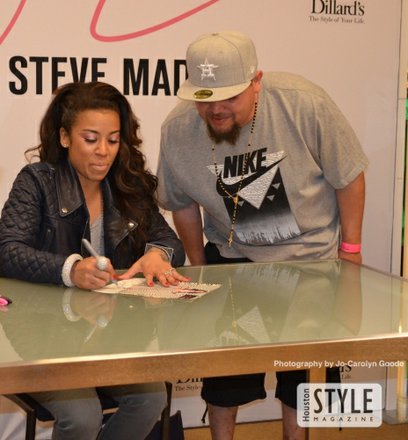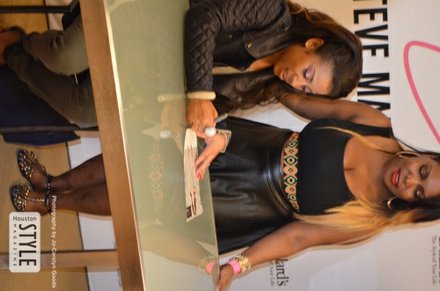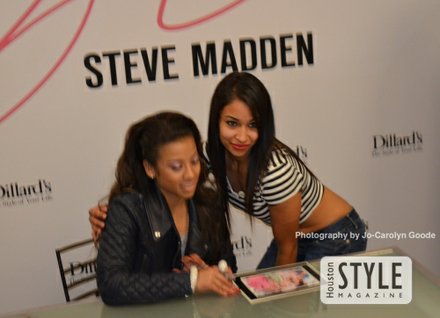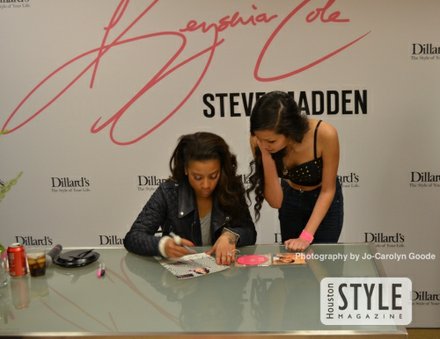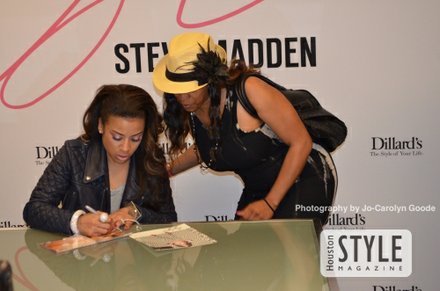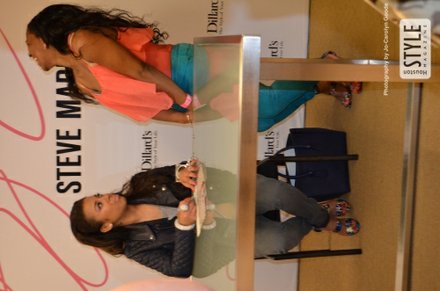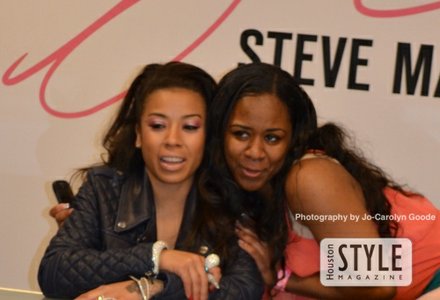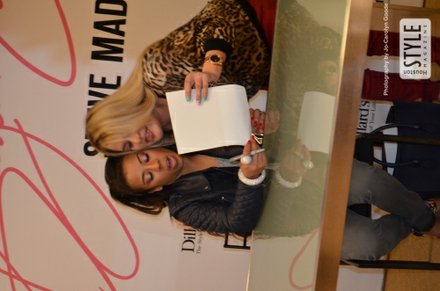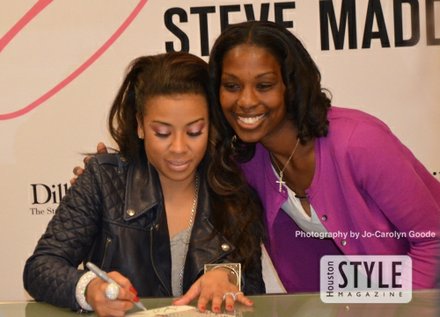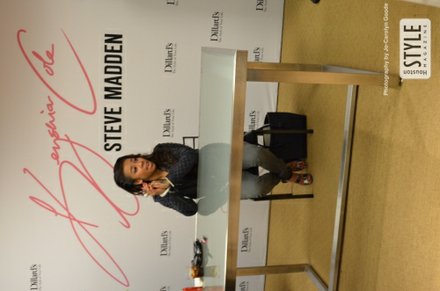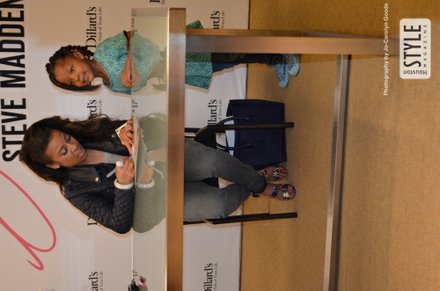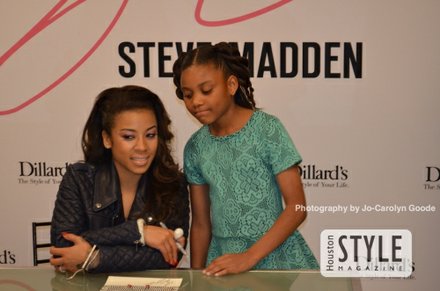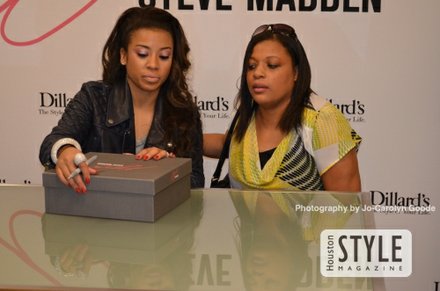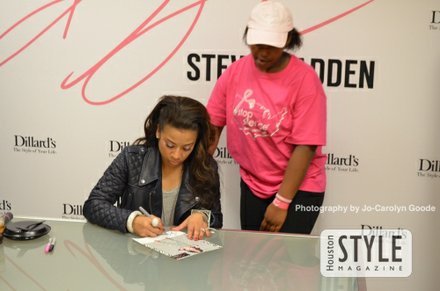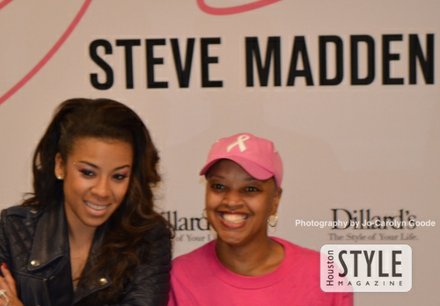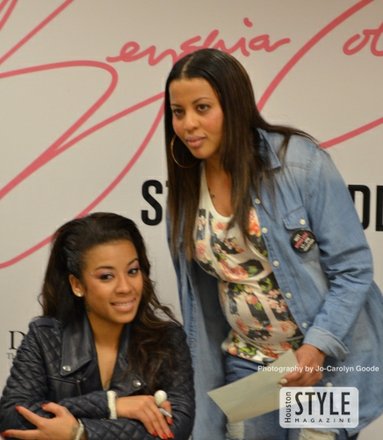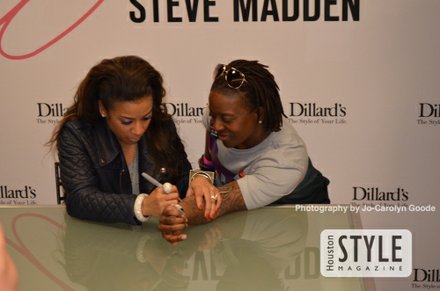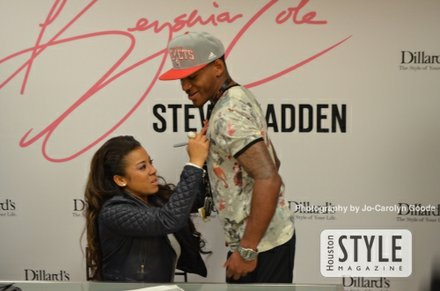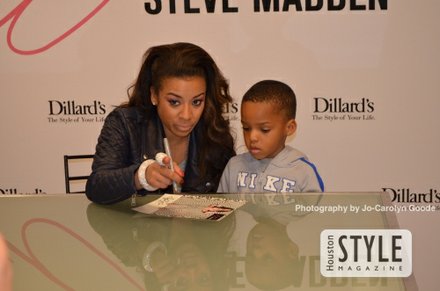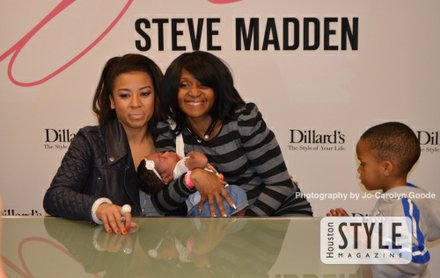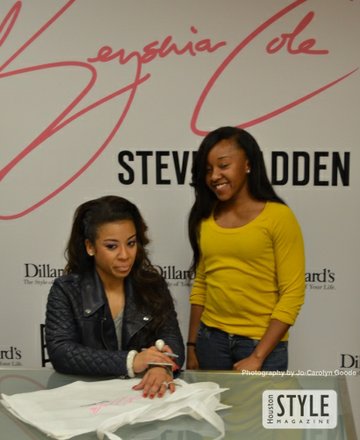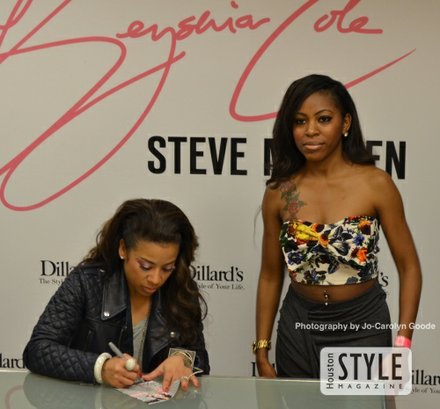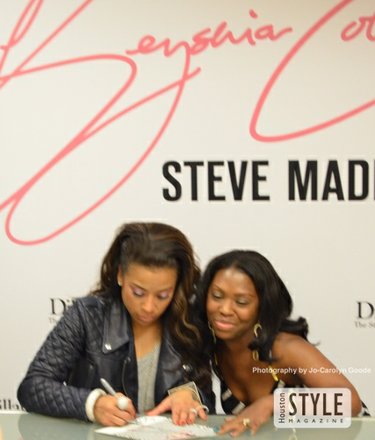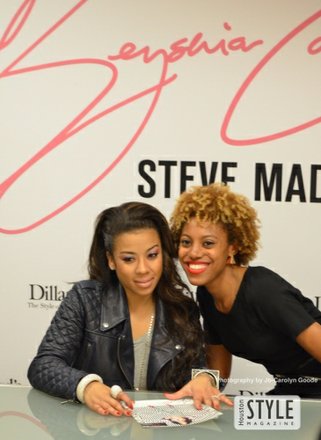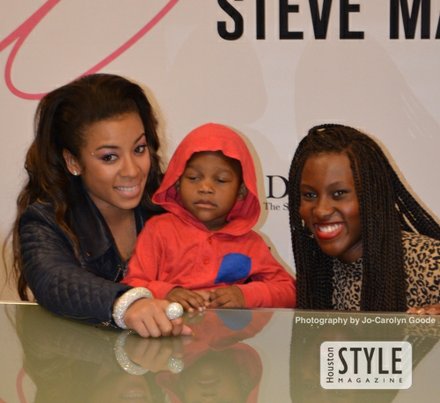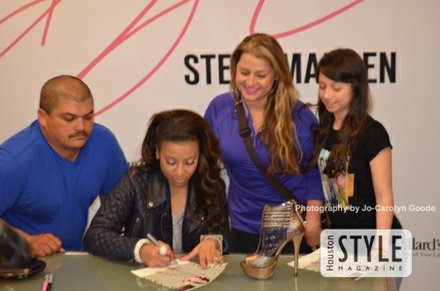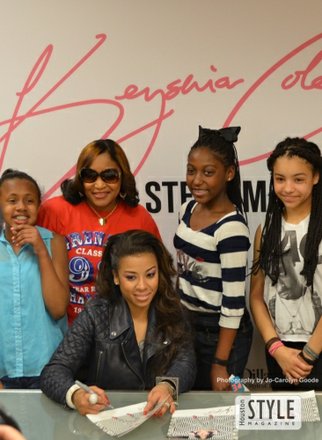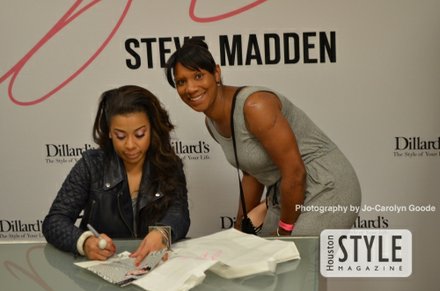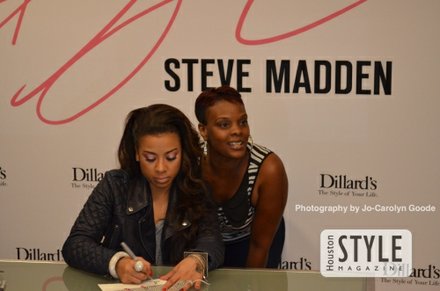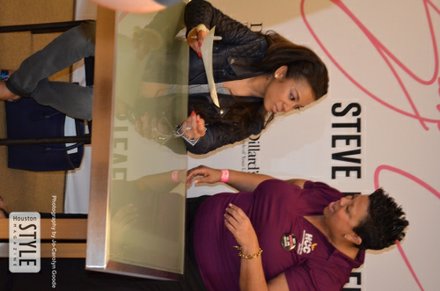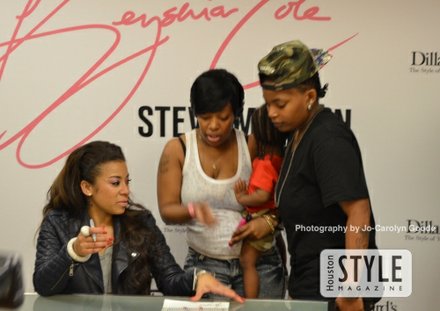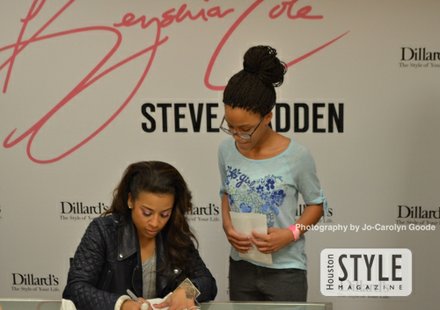 While her personal life lies under the media microscope, the multi-platinum recording artist Keyshia Cole keeps it all business. She celebrated her Keyshia Cole x Steve Madden collection with an appearance at Dillard's Post Oak-Galleria in Houston, TX on Saturday, April 5th. Cole's first collection for Steve Madden features fun prints, sky-high heels, platforms, wedges, and knee-high gladiator sandals. Supporting her #SMxKeyshia line, she donned one of her new items from the collection, the KC-TELME in graffiti multi.
Before she greeted the crowd of fans gathered on Dillard's third floor, Team Style Mag got an exclusive interview. The 5'2 sing/songwriter told #TeamStyleMag as far as her aesthetics goes she "designed a little bit and took a lot of advice from Steve as he is the expert." Always keeping her fans in mind Cole thought of them when it came to design and pricing. "I choose Steve Madden because I wanted to design something stylish and affordable for my ladies." The shoes run $64.99-139.99 and are available at retailers nation wide. "They [#SMxKeyshia] will be sold any where Steve Maddens are sold...Dillard's, Macy's, SteveMadden.com…everywhere!"
Three words to describe this collection would be fresh, feminine, and fun! Just like Keyshia Cole. That is probably why she can't pick a favorite shoe. "I love them all!" she said.
Fans started packing Dillard's as early as 12:30pm to get just a get a glimpse of the R&B sensation that was not scheduled to appear until 2pm. While waiting in line, TV personality Rodney Rikai (host) engaged fans and a special guest DJ amped up the energy with the latest hits. One lucky fan even won a pair of Keyshia Cole x Steve Madden shoes in a raffle.
The crowds erupted as soon as the Heaven Sent singer arrived. Cole immediately began signing autographs on everything from shoes, earlier albums, and even arms to the delight of fans! Fans could be seen beaming from ear-to-ear after meeting Cole and receiving a complimentary tote bag and their glossy photo with the music icon. Some fans also received VIP entrance and a special gift with a Keyshia Cole x Steve Madden purchase
The love fest for some fans didn't stop at Dillard's as Cole showed her gratitude for them by taking to social media. She retweeted posts and posted some pics from her Houston appearance with fans on her Instagram account.
Before Cole left the building we had to ask one more question. Last month Cole hinted about her upcoming album when she tweeted the title Point of No Return. We pressed her about an anticipated release date to which she said, "I don't want to give a specific date but look for it this summer."
Go check out the entire Keyshia Cole x Steve Madden collection online at Stevemadden.com.
Stay tuned for our 1-on-1 video interview with Keyshia Cole by subscribing to youtube.com/stylemagazine.