More Texas Educators Throw Support Behind Mexican-American Studies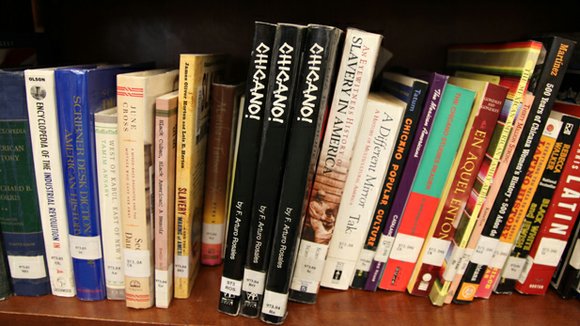 Houston Independent School District, the state's largest, became the latest to back the plan to offer the state-approved, elective course. The nine-member board of trustees voted unanimously to approve the plan on Thursday.
"The question that I asked my colleagues on the board is can you name five Mexican-American leaders in Texas and U.S. history?" Juliet Stipeche, the Houston board's president, told The Huffington Post. "When people struggle to come up with the names, it shows a missing component in our education system today."
The passage of the resolution in Houston highlights growing momentum for the proposal, which faces a vote before the Texas State Board of Education on April 9.
"This is a big deal -- this is like history in the making," author and activist Tony Diaz told HuffPost after the Houston meeting on Thursday. "I got chills."Diaz co-founded the group Librotraficante -- Spanish for "book smuggler" -- in 2012 to protest the banning of a controversial Mexican-American studies curriculum in Tucson, Ariz. The Houston-based group began calling for Texas to create a Mexican-American studies high school course in November, as the State Board of Education prepared to discuss creating new classes.
The idea resonated with state Board of Education member Ruben Cortez, a Democrat from the heavily Hispanic Rio Grande Valley who said Hispanic students would benefit from learning about the Mexican-American contributions to Texas and U.S. history and culture.
Many educators agree. Cortez has scooped up endorsements for his idea from several schools districts beyond Houston, beginning with Ysleta in El Paso last month. Professional groups, including the Texas Association of School Administrators, also have thrown support behind creating a Mexican-American studies curriculum."We believe that profound learning occurs when students have the opportunity to engage in meaningful and relevant learning experiences," Johnny Veselka, the state Association of School Administrators executive director, wrote in a letter backing the Mexican-American studies proposal. "This can inspire and empower students to achieve and demonstrate profound learning by providing them with a broader, more well-rounded perspective of the past, and the necessary critical-thinking skills to better prepare them for the future."
more at HuffingtonPost.com