H-E-B to Announce Grand Prize Winners in Statewide Slim Down Showdown
Dramatic Runway Makeover Reveal to be Held at Convention Center this Saturday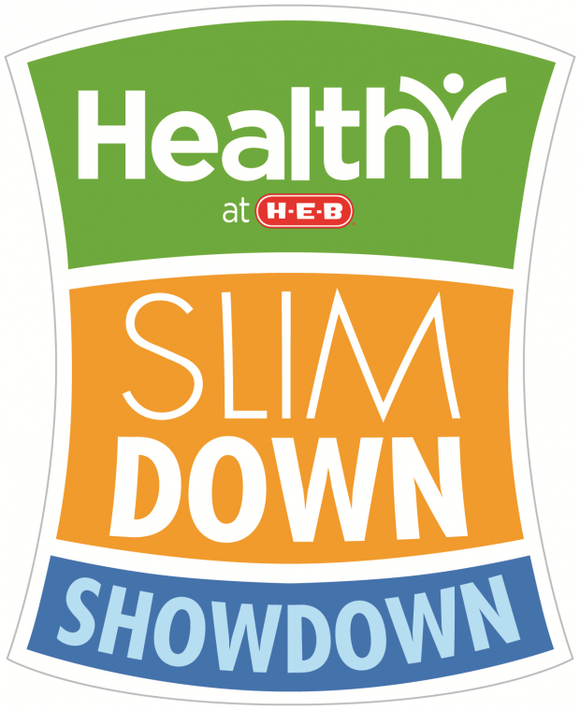 WHAT: On Saturday, H-E-B will unveil two $10,000 grand prize winners and two $5,000 healthy hero prize winners (one customer and one H-E-B Partner, or employee, will win in each category) during the 2014 H-E-B Slim Down Showdown Finale at the Henry B. Gonzalez Convention Center. Prior to the announcement, the 30 contestants will strut down the runway in a dramatic makeover reveal to show off 14 weeks of hard work.
The finale will be held in conjunction with the H-E-B Health & Wellness Family Expo, a free event from 10 a.m. to 2 p.m. featuring free health screenings, free samples, healthy cooking demonstrations and special appearances by former San Antonio Spur Bruce Bowen.
Presented by Dole, Nestle and Yoplait, the Slim Down Showdown began in January with an intensive wellness program in San Antonio where contestants received medical screenings, met individually with a variety of nutrition and fitness experts, and bonded with fellow contestants. Upon returning home, contestants logged their daily fitness activities and food intake using a mobile application, received weekly health coaching, and blogged about the experience at heb.com/slimdown.
WHEN & WHERE: Saturday, April 12 - Henry B. Gonzalez Convention Center
10 a.m. to 2 p.m. H-E-B Health & Wellness Expo (Exhibit Hall A)
1 p.m. to 3 p.m. Slim Down Showdown Finale (Ballroom A)
MORE: Saturday's events will signify the end of Healthy Texas Week, an initiative created in coordination with IT'S TIME TEXAS, Blue Cross Blue Shield of Texas and H-E-B as a way to encourage residents of the Lone Star State to adopt healthy living habits and ultimately recognize April 7-13 as the healthiest week of the year in Texas.