Lily Rain Opens Flagship Store in Rice Village
Lily Rain will showcase established and emerging designers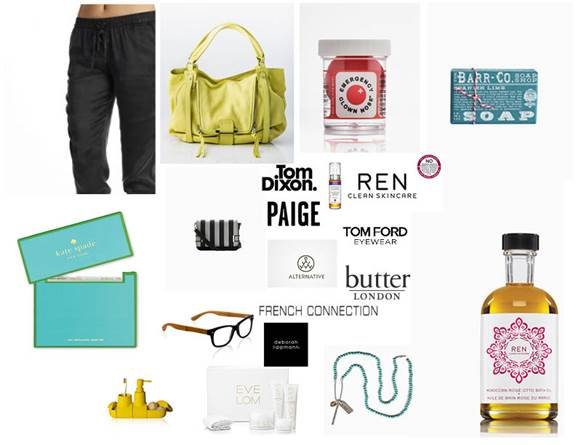 Houston, TX – On March 30th, Lily Rain unveiled its flagship location in historic Rice Village, one of Houston's oldest and best-loved shopping destinations since the 1930s.
With a goal of bringing an entirely new shopping experience to Houston and with a focus on lifestyle retail, Lily Rain's 3,000 square ft., first ever location is all about mixing the best of high and low, offering customers a fun, and relaxing escape into the world of Lily Rain.
"Style is personal and meaningful – it's what you like. Our approach was straightforward, simple even. We selected only things that we would want to buy and didn't take ourselves too seriously. We wanted Lily Rain to be the type of place where you walk in and leave having discovered something new," says Nima Ghedami, Creative Director of Lily Rain.
Shoppers can browse an interesting, unexpected assortment of smart fashion finds including apparel and accessories as well as original home décor and gifts. Lily Rain is all about creative merchandising. Inspiration for the product offering came from obscure European emporiums, open air markets, museums, and best-kept-secret boutiques with a goal of mingling fashion staples, with quirky gifts and stunning home accessories.
Perfectly-priced indie denim is nestled among handmade throws; dazzling earrings and subtle charm bracelets are next to a table of graphic pillows and deliciously fragrant candles. It's the best kind of mix for a shopper who lives for discovery.
Designed by Houston-based MC2 Architect Chung Nguyen, the thoughtful and original store design is an abstract interpretation of a traditional house. "Three simple pitched roof shapes interlock creating a series intimate spaces so the store has a unified feeling with individualized "rooms" defined by décor and product offering," says Nguyen.
Lily Rain will showcase established and emerging designers —Three Dots, Level 99, Alternative Apparel, Red Engine, Chan Luu, Sara Designs, Saludos Shoes, Tom Dixon, Jonathan Adler, Kate Spade Accessories, Monserat De Lucca, Dogeared, Eynack Glasses, Deborah Lippmann, Nest, Cynthia Vincent, Linen Me, Prudence Jewelry, Peace Love World, Tocca and much more.
Lily Rain is located at 2414 University Blvd #180 Houston TX 77005 with the main entrance on Kelvin Drive