South Korean shipwreck survivors: Passengers told 'don't move' as ship sank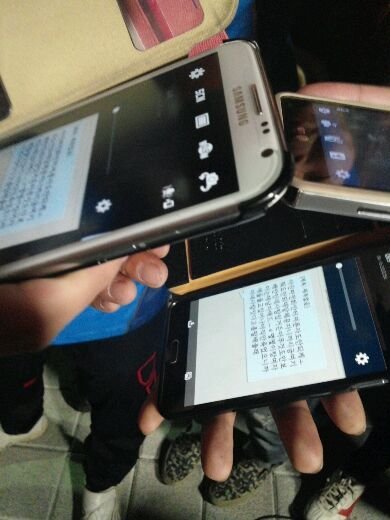 By Paula Hancocks, Catherine E. Shoichet and Michael Pearson
CNN
JINDO, South Korea (CNN) -- Passengers aboard a sinking South Korean ferry faced a terrifying choice as the vessel rolled: obey commands barked over loudspeakers to stay in place, or don life vests and jump into the chilly ocean water.
"Don't move," a voice warned, according to a recording obtained by CNN affiliate YTN. "If you move, it's dangerous. Don't move."
That announcement, some witnesses worried, may have cost some passengers on the ferry Sewol their lives.
"Kids were forced to stay put," one survivor told CNN affiliate YTN, "so only some of those who moved survived."
As rescuers searched the frigid water for nearly 300 people who remained unaccounted for, witnesses told horrific stories of their final minutes on the sinking ship.
"We were told to stay where you are, so we kept staying," survivor Hyun Hung Chang told YTN. "But later on, the water level came up. So we were beside ourselves. Kids were screaming out of terror, shouting for help."
At least some of those who jumped or made their way to the top of the ship were rescued. Helicopter crews plucked some from the deck.
Others were pulled from the water by crews aboard the multitude of fishing boats and military vessels that raced to the scene as the ship rolled over and capsized.
"I had to swim a bit to get to the boat to be rescued," Lim Hyung Min, one of more than 300 Seoul high school students who was aboard the ship for a four-day field trip, told CNN affiliate YTN. "The water was so cold and I wanted to live."
CNN affiliate YTN cited South Korean emergency response officials in reporting that six people were dead. The semiofficial Yonhap News Agency was still reporting four deaths early Thursday, mirroring what officials had told CNN on Wednesday.
At least 164 had been rescued, although some media reports put the number at as many as 179.
A massive rescue operation resumed early Thursday after a delay of several hours, the South Korean Coast Guard told CNN. The reason for the delay was unclear.
Dozens of military divers, sailors, marines and police officers were assisting in the effort.
But cold water, swift currents and low visibility appeared to be complicating the rescue operation.
Water temperatures in the area are between 50 and 55 degrees Fahrenheit (about 10 to 13 degrees Celsius), CNN meteorologist Brandon Miller said.
Divers from the South Korean navy searched three of the ship's compartments but found no survivors or bodies, Yonhap reported.
Helicopters took off from the U.S. Navy ship USS Bonhomme Richard Thursday to support search efforts, said Lt. Arlo Abrahamson, spokesman for the U.S. Navy in South Korea.
The U.S. ship also has divers aboard who could help with searching if South Korea's government requests it, he told CNN's "Erin Burnett OutFront."
Rescuers are "up against every sort of obstacle," said David Gallo, director of special projects at the Woods Hole Oceanographic Institution.