Kimberly Elise Stars In The Up Original Movie Apple Mortgage Cake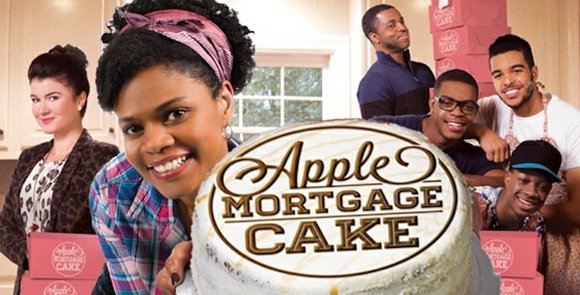 Kimberly Elise has been gracing us with her presence on screen for nearly two decades and this weekend she has two films premiering back-to-back on what seems to be her busiest year ever! Up TV, America's favorite channel for uplifting family entertainment, has brought her on to star in the network original movie Apple Mortgage Cake, the inspiring true story of Angel Logan, a single mom with 3 teenage boys who faces foreclosure on her home.
Houston Style Magazine caught up with the beautiful Elise in Los Angeles to chat about her new projects.
Houston Style Magazine: I hear you have a birthday today! Happy Birthday!
Kimberly Elise: I do , Thank you!
HSM: This is an awesome way to celebrate a birthday! You have an awesome film coming out. Its airing Easter Sunday. How did this project come about? What led you to want to do this?
KE: Apple Mortgage Cake is the true story of Angela Logan. She got the idea to bake 100 cakes in 10 days and sell them for $40 to raise the money to save her house and it took off like a world wide phenomenon. So you have to watch the film to see what happens. Sunday night, April 20th on Up TV. Check your local listings.
HSM: How did it become a project that was approached to you?
KE: Well, the producers sent me the script and I read it and I loved it. I couldn't believe it was a true story. It was so amazing in every point that happens in it is unbelievable. I thought it was very relatable to what so many people in our country are going through. Financial crisis has really been brutal on a lot of people and she is an example of someone who reached inside themselves to find whatever gift she had to help herself in this situation and I think that offers hope.
HSM: The timing of it too, Easter Sunday, its a family movie to come together. When I read her story I was inspired.
KE: Were you like, what can I do? What is my little thing? It makes you think about that, definitely.
HSM: As an actor, tell us about your process, what's that like for you?
KE: I really just play the character. Well written scripts lend themselves to easy acting, you know. Its all there and I just play the character and what they are going through and allow the emotions to be real to what she's going through. What was great with this one was Angela is also an actress so she was on set with us and actually had a small part in movie. I have some scenes opposite of her, which was cool, but in the scenes she wasn't, in and she would be behind the monitor watching me. It would affect her so deeply, some of the scenes they were so powerful and profound in her life, she would burst into tears and come and hug me. It was an amazing experience and as an actor I really felt honored to get to play her and show her what she did. She could see it through her own eyes.
Here more of what ELise had to say by watching the video. She speaks about Hit the Floor Season 2 as well as her background as a dancer. Her 2nd quarter of the year is going fantastic! You can also catch her opposite of Whoppi Goldberg, this Saturday, April 19th at 8pm EDT on Lifetime. Catch the entire interview on our YOUTUBE CHANNEL.