Hoop Jargon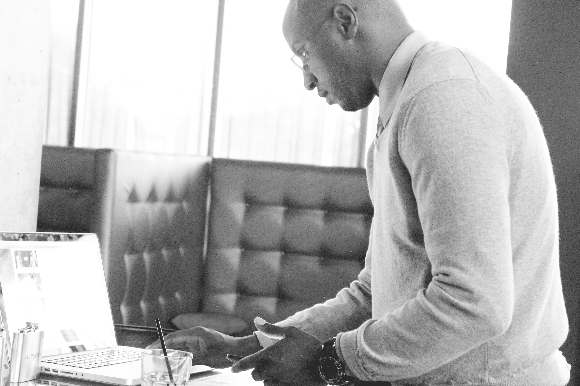 Very rarely do I write about topics outside of my zone…. infertility, family, adoption, and faith are what you can find me writing about most of the time.
Today, I decide to step out of my zone to give total props to a friend who is doing some amazing things.
This friend is Clifford Franks.
Cliff has committed to using his gifts and talents to follow his dreams and impact the community.
I met Cliff by way of mutual friends 2001 or 2002 when he was playing basketball at a Dallas area junior college and ever since that time, he was been a self made success. We ran into each other again when he began playing at my Alma Mater, Stephen F. Austin State University before ending his college career at Prairie View A & M University where he earned his Bachelors and Masters degrees.
This is where his story becomes both inspiration and shocking 1.
Cliff played over seas in Germany, Portugal, and Switzerland – and wasn't recruited by anyone. Cliff is the true definition of a person who sees what he wants and goes after it with a wild ambition. He sent spent months after his undergraduate experience, sending tape and posting his stats on a website that was regularly viewed by over seas professional basketball teams.
And, he was recruited. Then, helped a few of his buddies get recruited, as well.

Upon the completion of his professional career, Cliff came back to the States and coached Prairie View's men's basketball team as an assistant coach while earning his Master's Degree.
In typical Cliff fashion, he's juggling multiple ventures at once while working hard to make his dreams come true. Cliff currently coaches and teaches history at a Houston area middle school and is building a sports centered social media company, Hoop Jargon.
Hoop Jargon is a company that does more than just provide the most recent happenings in basketball; they give a unique perspective on all things hoops and endeavor to give back to the community. Project Jargon is Hoop Jargon's community service sect that works to invest in those coming after them and supporting those who have come before them.
An effort close to Cliff's heart is supporting former Houston Rocket and UH alum, Dwight Jones. Jones has recently had a stroke and had his right foot and left leg amputated. Cliff has taken on supporting the Jones family by working towards assisting the family pay medical bills.
Cliff and Hoop Jargon are hoping to impact and encourage sports enthusiasts, both young and old, to chase their dreams with great passion and work hard to reach every goal they've imagined for themselves. He's definitely a role model to follow and an entrepreneur to keep an eye on!