Houston Restaurant Weeks: Sylvia's Enchilada Kitchen is a MUST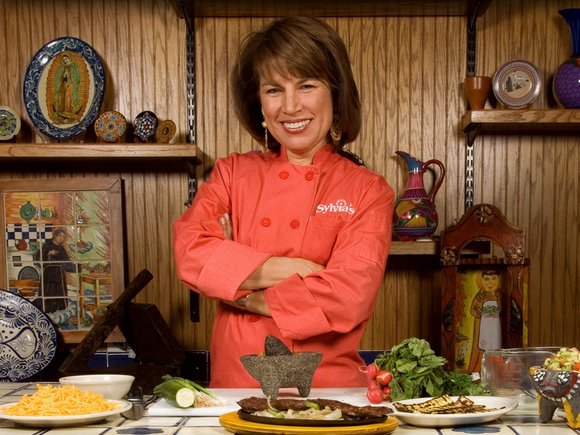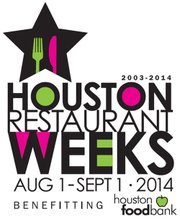 HOUSTON, TX - On Tuesday, the list of restaurants participating in Houston Restaurant Weeks was announced. The annual fundraiser benefitting the Houston Food Bank runs from Aug 1 through Sept 1.

Participating restaurants will feature two, three, or four course prix fixe menus. A portion of the cost per meal is donated to the food bank. Dinners will be $35 or $45 (depends on menu) with $5 or $7 going to the food bank. Brunch menus are $25 and $4 of that will be going to the charity. Lunch, priced at $20, provides a $3 gift to the charity. Last year, the charity event raised more than $1 million and hopes to exceed that amount this year.
One of my favorite restaurants participating this year is Sylvia's Enchilada Kitchen. Rated as one of the 10 Great Mexican Restaurants across the USA by USA Today, Sylvia's does not disappoint when it comes to authenticity and great taste.
Sylvia's delectable menu is a foodie's dream come true, leaving every tastebud fulfilled. Usually - well almost all the time, when I crave authentic Mexican food, my grandmother is my go to person. However, when grandma isn't avaiable, you'll find my car parked at Sylvia's! After all, Sylvia's Chocolate Tres Leches is the ONLY Tres Leches I will eat. Really, what else can I say about Sylvia's that hasn't already been said by just about every major publication and media outlet? This is the real deal folks and what better time to check it out for yourselves than during Houston Restaurant Weeks?
Sylvia's Prix Fixe Dinner Menu ($35):
(* indicates my recommendation)
1st
Caesar Salad
(Mexican style caesar with black beans, sliced avocado, sliced tomato, roasted corn, queso fresco and a very flavorful caesar dressing)
Mexico Tortilla Soup *
(chicken broth seasoned with guajlllo chiles and fresh cilantro, diced avocado, diced tomato, corn, cheese and chips)
Coctel de Camaron
(Mexican style shrimp cocktail made with fresh diced onion, cilantro, and tomato in a house made tangy cocktail sauce)
Ceviche
(fresh, light and tangy, marinated in fresh lime juice and spices and served with fresh avocado slices and tostadas)
Picamole
(diced avocados, tomatoes, cilantro, jalapeno and onion lightly tossed)
Sopa de Fidello *
(an old fashioned south texas favorite chicken noodle soup made with vermicelli and chicken)
Second Course
North of the Border Enchilada Flight *
(four petite true tex mex enchiladas (refugio, lubbock, laguna madre, sarita), served with rice and beans)
Mesquite Mixed Grill Platter
(sea bass topped with poblano sauce, quail, carne asada, and pork tenderloin)
Taco Quartet of Mesquite Grilled Meats
(carne asada, pork tenderloin, cabrito, shrimp presented with sliced avocado, cilantro, onions, limes and ranchera sauce, sides include charro beans and rice)
The Veracruz
(mesquite grilled red snapper served with a fabulous salsa veracruzana and served with grilled calabacitas (mexican squash)
Carne Asada and Your Favorite Enchilada
(mesquite grilled house favorite carne asada served with two enchiladas of your choice with rice and beans of your choice)
Quail & Carne Asada with One Enchilada *
(mesquite grilled and flavored with a south texas flavor, served with mesquite grilled corn, poblano grits and beans)
Third Course
Flan
(fresh house made and a big favorite among "flan experts")
Chocolate Tres Leches *
(Sylvia's special creation topped with fresh strawberries)
Mexican Chocolate Ice Cream with Kahulua & Strawberries
((a chocolate lovers dream)
Restaurant will donate $5 to the Houston Food Bank from each dinner sold. Food Bank will create 15 meals from this donation. (Beverages, tax & gratuity are not included)
For more information on Houston Restaurant Weeks, visit houstonrestaurantweeks.com
For information on Sylvia's Ennchilada's Kitchen, visit SylviasEnchiladas.com
Follow Lisa Valadez on Google+ and on Twitter @LolaLissaa