Golf: How the man behind the player can hold the key to victory
Willie Grace | 8/5/2014, 11:16 a.m. | Updated on 8/5/2014, 11:16 a.m.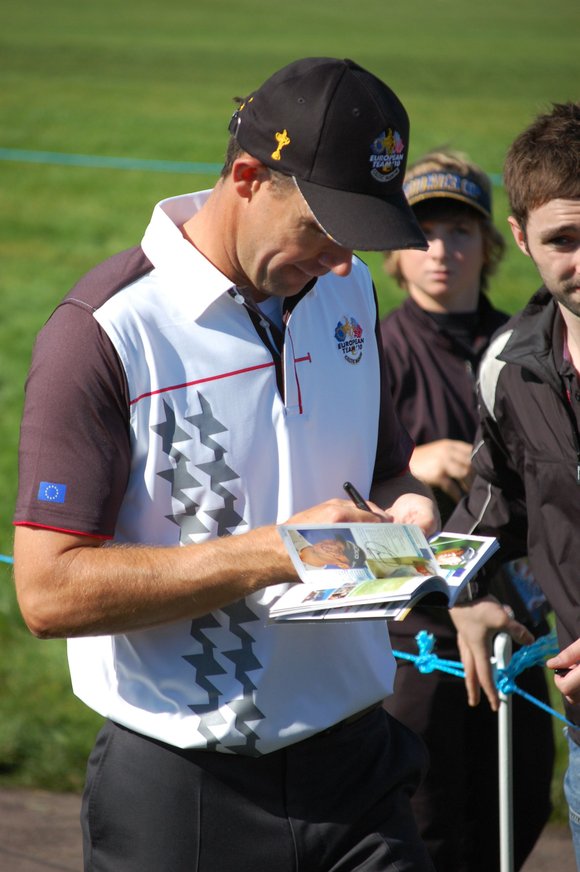 You are the one hitting the shots, but the man standing over your shoulder could hold the key to your golfing destiny.
A caddie can often be dismissed as just an accessory whose sole role is to lump a golfer's clubs round the course and occasionally throw a few speculative blades of grass into the wind.
But new research by a leading university suggests a caddie could prove the difference between success and failure.
So when the world's best golfers line up for 2014's final major at the U.S. PGA Championship, take a moment to study the person by their side.
"It's simple. In 2007 my caddie Ronan Flood won me the British Open," said three-time major champion Padraig Harrington.
The Irishman, who won the U.S. PGA Championship in 2008, had a one-shot lead coming down the 18th at Carnoustie in Scotland as he battled to claim his first major back in 2007.
But then the nerves took over.
"I hit my tee shot in the water on 18 and was despondent, I then hit my third shot into the water again and felt like I'd lost," he explained.
"I had to walk about 150 yards for my next shot and Ronan was talking to me, coming out with all the cliches about what to do next.
"For the first 50 yards I wanted to strangle him, for the next 50 yards I started listening to him and for the last 50 yards I believed him.
"I was in the zone, then out of it and then back in it again -- that really doesn't happen very often.
"In that moment of time I do believe Ronan made the difference -- with any other caddie I would have thought I had lost but my caddie believed in me.
"It's all about creating your own reality when you're on the golf course."
Harrington's recovery from that double blow secured a playoff with Sergio Garcia that he would go on to win, and the 42-year-old retained his British Open crown the following year.
His relationship with Flood was critical in that glut of success, underlined by a pair of YouTube videos to support the study in which Harrington's caddie helped him hole a shot from 150 yards while blindfolded.
That was part of the research commissioned by HSBC and carried out by Loughborough University, which says a good caddie can boost a golfer's performance by 30% or more.
According to Dr Sophia Jowett, the Director of Research Degrees at Loughborough, the axis between player and caddie must be built around four central pillars.
First is closeness, including trust and respect, commitment, being complementary as well as open and co-orientation, which hinges on shared knowledge and understanding.
Those qualities are, of course, allied to the nuts and bolts of the job.
Any caddie must know the game and their employer inside out, study the course and the wind conditions, have food and water available, as well as be able to tell the odd joke here and there.