Time running out on Gaza cease-fire between Israel and Hamas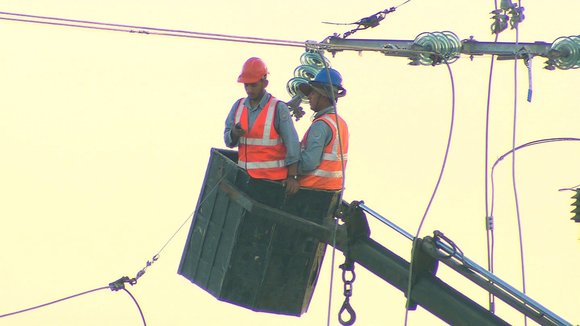 With a temporary cease-fire in Gaza set to expire at the end of Wednesday, Israeli and Palestinian officials are expected to participate in indirect talks in Cairo aimed at agreeing on a more lasting end to hostilities.
The three-day truce is due to expire just after midnight local time (5 p.m. ET).
Egypt is pushing the Israelis and Palestinians to extend the cease-fire past its current deadline, a senior Egyptian government official told CNN on Wednesday.
"This is a very sensitive time in the negotiations, and it's hard to predict the outcome at this point," said the official, who asked not to be identified because he's not authorized to speak to the media about the talks.
Earlier cease-fires in the Gaza conflict, which has killed more than 2,000 people in slightly over a month, have failed to last more than a few hours or days. The previous truce, which was also accompanied by talks in Cairo, unraveled last week when Palestinian militants resumed rocket fire into Israel.
It remains unclear whether the two warring parties -- Israel and Hamas, the militant Islamic group that runs Gaza -- will be able to reach a compromise.
The two sides aren't even talking face to face, but through Egyptian go-betweens. Israel, as well as the United States and European Union, labels Hamas a terrorist organization; Hamas rejects Israel's right to exist.
Competing demands
Hamas is represented in Cairo by a delegation made up of multiple Palestinian factions. But the group has made its demands clear.
It says it wants an end to Israel's economic blockade on Gaza, an extension of fishing rights off the coast, the reopening of an airport and seaport, and the release of prisoners held by Israeli authorities.
Israel says it wants Hamas to disarm and Gaza to be demilitarized.
The senior Egyptian government official wouldn't confirm reports Wednesday that Egypt has submitted a proposal to extend the cease-fire that calls for Israel to ease the blockade on Gaza.
The stakes are high for the residents of Gaza, where 1,962 people have been killed in the fighting, according to the United Nations. Around 72% of the dead are estimated to be civilians.
They are also high for Israelis, who have been living in fear of the waves of rockets fired from Gaza and the militant attacks carried out through tunnels dug under the border.
Israel's Iron Dome missile defense system intercepted many of the roughly 3,500 rockets the Israeli military says have been launched from Gaza. But Prime Minister Benjamin Netanyahu decided to send ground troops into Gaza during the conflict to destroy Hamas' network of tunnels, resulting in intensified fighting.
Israeli officials say 64 Israeli soldiers have been killed, as well as three civilians in Israel.
The Israel Defense Forces pulled its soldiers out of Gaza last week after they had demolished around 32 tunnels, but they remain positioned around the Palestinian territory.
Aid flows into Gaza
The current lull in violence has allowed Gaza residents to try to tackle some of the most urgent problems they face, including a lack of drinking water and leaking sewage pipes.