Houston Schools' Chief Hardman Excited about Schools' Start
Burt Levine | 8/14/2014, 10:11 a.m. | Updated on 8/14/2014, 10:11 a.m.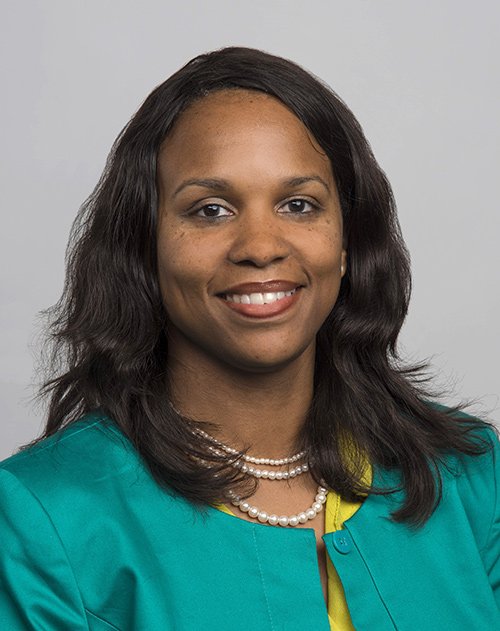 August 25th school bells will ring throughout Texas welcoming 5 million students to the official start of the 2014-15 new school year. In Houston ISD, Texas' largest school district, Dr. Shonda Huery Hardman is starting her first year as Chief School Support Officer, where she supervises 232 campuses and answers directly to HISD Superintendent Dr. Terry Grier.
"Our school district is growing and getting better. Our district's vision is becoming 'Great All Over.' Last year Houston ISD educated 211,552 very extraordinary students. This year we're expecting to grow from that, not only in the number of students we educate and the diversity in backgrounds from which those students come to us, but in our standards achieved in education excellence delivery and our accountability to our students, staff, parents, taxpayers, lawmakers, voters and everyone that calls this region their home," Hardman said busily preparing for the new year that starts this Monday.
"I'm more excited in starting this new school year than I've ever been. We know what we want to achieve for all students and how we may fall short at our 45 high schools, 40 middle schools and 147 elementary schools throughout all HISD is both a reflection of the success of this incredibly international city and of its greater community," she said of HISD that as of last year was made up of students with origins everywhere on earth and from backgrounds as diverse as 62 percent Hispanic, 35 percent black, 8 percent Caucasian and 4 percent Asian American. Adding to her excitement is that high school students will have the opportunity to graduate with both a high school diploma and a college degree through Houston Community College's dual degree programs.
Hardman is a third generation native Houstonian that grew up attending Forester Elementary School, Welch Junior High School and the Houston High School for the Performing and Visual Arts, where she excelled as a vocal student.
"I went to Washington, DC, where I earned my degree in journalism while working for Texas Congressmen Gene Green and Chet Edwards. I always did want to be a teacher. I taught English at one of DC's toughest elementary schools. I became an assistant principal at Jane Elementary there. I earned a master's degree in education policy and management at Harvard University.
I also earned a doctorate from Harvard, where my research focused on understanding the behavior of exemplary teachers serving students in high-poverty schools," Hardman explained.
"I have also served as a principal in Memphis, an academic superintendent in Boston where I coached, supervised, and supported principals; and as the chief of schools in Chicago Public Schools before returning home to the city I love and where my family is in Houston. Here in Houston I've been an English teacher and later served as principal, assistant principal, and instructional coach," she said.
"I know the importance of individual instruction for each individual student across our system because I've worked with students across our system. This year my initiative and our initiative throughout all HISD is to be the best public school system of choice or rather the best schools of choice for all from those from West University homes with college and graduate degreed moms and dads to those that just now have come as unaccompanied minors from Central America," said Hardman, who with her husband Dr. Julian Hardman are the parents of two public school children.
For more information Dr. Hardman and Houston ISD visit houstonisd.org