Empowering Conference Gives Survivors a Voice
Dawn Paul | 8/20/2014, 1:29 p.m.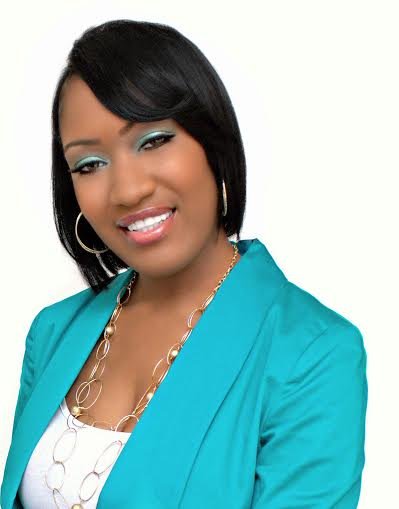 Alissa R. Jones is not only a wife and mother, but she is a survivor. After enduring sexual abuse, toxic relationships and brokenness, she has found peace on her journey of healing and founded the Survivors with Voices Foundation (SWV Foundation). This foundation has created a safe haven for other survivors. With her faith in God, she has found it within herself to be a voice that uses her past experiences to encourage others to find their survivor within. "The Stones That Built Me Strong" is her acclaimed book that candidly tells of her hardships and amazing triumph over abuse and difficulties. She also has taken it to the next level with her conference this past weekend, empowering other survivors to use their voice.

The SWV Foundation's Voice Your Invisible Wounds Conference had an amazing theme this year, "Removing the Bandage." This two day conference was not specifically for women or victims of sexual abuse. This event had a lineup of authentic speakers that encouraged anyone who has dealt with any kind of difficulty in their life. It empowered, uplifted and encouraged attendees to "Remove the Bandage" that has been holding them back from conquering. The crown jewel to this conference was BET's Season 6 Sunday Best winner Tasha Page-Lockhart serving as this year's Keynote Speaker, sharing her emotional testimony and performing two of her inspirational songs.
The SWV Foundation's two day conference was definitely an event that left attendees looking forward to next year's event.
Founder Alissa R. Jones took some time to talk with Houston Style Magazine about the SWV Foundation and the Voice Your Invisible Wounds Conference.

1. You are also an author, so how has your book, "The Stones That Built Me Strong" been a healing tool for others?
When readers read my story they see the heart of me and the stones that were meant to destroy me. As I shared each one, I discovered the best in me and learned who I truly am. The reader can visualize themselves within the pages or may even know someone that has been through similar circumstances. I just didn't want to leave the readers with reading my testimony, but wanted to help readers go deeper and see what tools I used to heal. The workbook that is an accompaniment of the book maps out real life steps to assist in the process of healing to move forward.
2. The theme for the conference this year was "Removing the Bandage." How have you seen healing through this removal?
Personally "Removing the Bandage" has shown me that there is another life that can be lived once the bandage is removed. I have seen healing through this removal by using the very darkest moments to encourage others that it's okay to remove the bandage off their invisible wounds.
3. Has planning this conference and writing your book helped your continuous healing process?
Yes it has. I'm excited assisting other survivors. Writing the book was very therapeutic, because from where I was in those moments to who I have grown into today is a blessing.