Scandinavian Airlines Arrives in Houston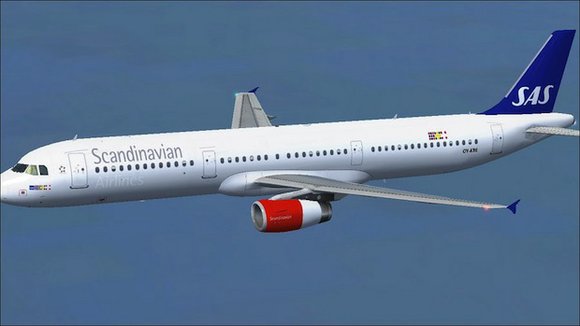 Scandinavian Airlines (SAS) is now connecting Houston, Texas with Stavanger, Norway through nonstop air service, a move that's expected to significantly strengthen the economic and cultural ties that already exist between two leading players within the oil and gas industry.
Houston Mayor Annise Parker will be celebrating the arrival of SAS on August 22 by utilizing the new air service herself, flying to the Scandinavian region in order to take part in a major oil exhibition. Her departure comes just two days after the airline's inaugural flight.
"Scandinavian Airlines is establishing a key route for the Houston market and they're doing so in a unique manner," Mayor Parker says. "This aircraft is specifically designed to accommodate the needs of the business traveler, a concept that should resonate well with passengers located throughout the Houston region."
The route, which will be available to passengers six days per week, will feature the Boeing Business Jet (BBJ) and will have an SAS Long Haul Business Class concept on board, with just 44 comfortable business seats, in-flight entertainment and full-service meals.
"The route we have established is a tailored product for a defined market with particular travel needs," says Rickard Gustafson, President and CEO of SAS. "The favorable timetable provides excellent connections throughout Scandinavia in both directions, while Houston is a hub for connections to the south and west such as Mexico, Los Angeles, Dallas and Phoenix with the Star Alliance."
Houston, which is the fourth largest city in the United States, has seen a dramatic increase in the number of passengers traveling aboard international flights over the last 10 years. During that time, the international passenger totals have increased more than 60 percent, rising to a record total of 9 million in 2013.
Recent additions in air service have dramatically increased Houston's level of international connectivity, with new nonstop flights being launched to Asia, the Middle East, Africa and Latin America. The arrival of Scandinavian Airlines is the latest exciting news to hit one of the fastest growing regions anywhere in the world.
"Houston's dynamic economy and diverse population are combining to create some amazing opportunities for the Houston Airport System," says Houston Aviation Director Mario C. Diaz. "Our goal is to connect the people, business, cultures and economies of the world to Houston and the arrival of Scandinavian Airlines is a significant step forward in reaching that goal."
SAS will depart from Houston to Stavanger each day of the week except for Tuesdays. The flight departs Houston at 9:35 p.m. arriving the next day in Stavanger at 2.20 p.m. Departures from Stavanger are scheduled for 4:00 p.m., arriving into Houston at 7:40 p.m. on the same day.
SAS will be the only airline with nonstop service between Scandinavia and Houston. SAS has entered into a "wet lease" agreement with the company PrivatAir, which has this special version of the BBJ. The aircraft will carry SAS's distinctive colors and logo.
About Scandinavian Airlines
In addition to the Houston-Stavanger route, SAS also operates nonstop service from New York (Newark) to Copenhagen, Oslo and Stockholm, from Chicago to Copenhagen and Stockholm, and from Washington, D.C. and San Francisco to Copenhagen.
From its hubs at Copenhagen, Oslo and Stockholm, SAS serves cities throughout Denmark, Norway, Sweden, Finland and the rest of Europe. On these non-stop transatlantic flights, SAS offers wide-body Airbus A330 and A340 aircraft with a choice of service class of Business, Plus (premium economy) or Go (economy), audio/video entertainment at every seat and EuroBonus frequent flyer points. SAS ranks among the world's top 5 most punctual airlines according to flightstats.com.
As part of Star Alliance, the flyer can earn mileage in EuroBonus or any Star Alliance frequent flyer program. To book travel, please visit: www.flysas.com/us
About the Houston Airport System
Houston Airports served more than 50 million passengers in 2013. Houston's three airports: George Bush Intercontinental Airport (IAH), William P. Hobby (HOU) and Ellington Airport (EFD) contribute more than $27.5 billion to the regional economy. IAH and HOU collectively provide nonstop flights to more than 175 destinations worldwide. For more information, visit fly2houston.com. Get social with Houston Airports by following us on Twitter @IAH and @HobbyAirport. Watch us on YouTube.com/HoustonAirports.