Texans Player Jadeveon Clowney Leaves Practice Against Denver Broncos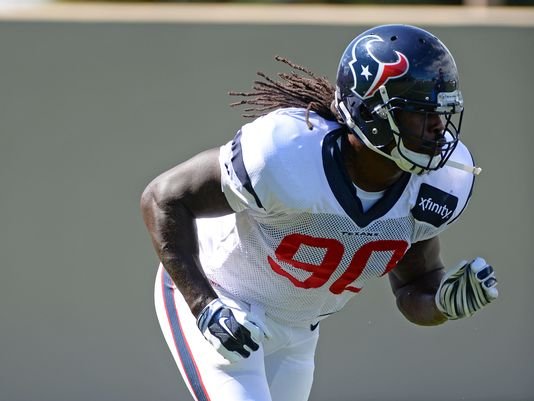 ENGLEWOOD, CO. — Houston Texans rookie linebacker Jadeveon Clowney was taken to the medical tent midway through a joint practice against the Denver Broncos on Wednesday morning.
Trainers removed Clowney's shoulder pads, and he pointed at the left side of his neck as he sat on a training table. Clowney remained in the tent for the remainder of practice but did not actively receive treatment from the medical staff, a sign that whatever ailment sidelined him might not be too serious.
Clowney was quickly ushered onto a bus immediately after practice ended and was not made available for interviews.
Houston head coach Bill O'Brien provided little insight to Clowney's condition, only offering that he had not seen what happened nor been advised by the team's medical staff regarding Clowney's condition.
Clowney left practice after a series of one-on-one drills against Broncos offensive linemen and walked 100 yards down the sideline with trainers while his group participated in a 9-on-7 drill against the Denver offense. Clowney may have been shaken up early in that 9-on-7 period, but he was not treated on the field.
More on KHOU.com