Houston Style Magazine's Best Kept Secret
Francis Page Jr. | 8/21/2014, 7:57 p.m. | Updated on 8/21/2014, 7:57 p.m.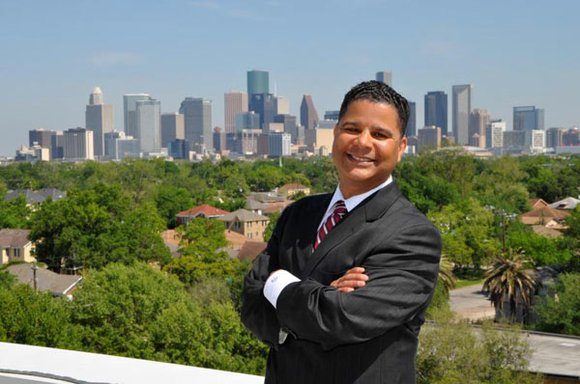 For 25 consecutive years, Houston Style Magazine has been my life! However, it was not until recently I learned that our local publication has been partially responsible for positively impacting hundreds of thousands of school-aged children and college graduates in 46 states, and at least 7 foreign countries. Why would I make such a bold claim? It is because exactly 25 years ago, Houston Style Magazine launched the stellar career of nationally recognized, award-winning writer and educator, Erik Cork. Yes, we proudly claim to be a major contributor to his astounding success.
The parallel paths of Houston Style Magazine's meteoric ascent to the upper echelons of urban weekly newspapers and Erik's outstanding professional accomplishments are worthy of documentation. I do not ordinarily write for my own publication, so please forgive me for exploiting my executive privileges. My excitement and unabashed enthusiasm leading up to Houston Style Magazine's 25-year anniversary has me feeling downright giddy. So, there.
Erik Cork and I were young, ambitious 20-somethings growing up in Houston together. I was from Lamar Senior High School. He was from our bitter district rival, Madison Senior High. Neither of us knew our paths would one day intersect. Looking back now, it was meant to be. My father, Francis Page, Sr., was a local publishing legend who founded Houston Newspages. Erik's mother, Margie Robertson, was a local choir director and musician who had direct ties to Shirley Joiner, Carl Preacher and Grammy award winning vocalist Yolanda Adams. She was also a mentor to multiple Dove Award winner V. Michael McKay, in addition to being a prolific songwriter. As you can see, we apples did not fall far from our family trees. Publishers need writers, and aspiring poets often gravitate toward public platforms. We were made for each other. Erik and I were divinely introduced to one another in 1989 by the smoothest, coolest cat in Houston, Mr. Ed "Killer" Lee. The rest, as they say, is history, that is, our 25-year parallel history.
Erik Cork exploded upon the national scene in 1996 when he debuted his remarkably successful student engagement literacy seminar titled, "Rap, Rhythm & Rhyme: Rebuilding the Writing Foundation Workshop" to a standing-room-only audience at the National Alliance of Black School Educators conference held in Detroit, attended by thousands of the best and brightest minds in America. Prior to that, of course, Erik was one of Houston Style Magazine's first "go-to writers."
When Oprah Winfrey came to Houston to help generate charitable contributions for a local health organization, Houston Style was selected by her producers as the only urban weekly newspaper to be granted a sit-down interview with the queen of all media. Only one writer popped up in my head to assign this important cover story: Erik Cork. He nailed it. Even though he tends to be a bit too wordy for almost every occasion, he was my journalist of choice when Essence Magazine royalty, Susan Taylor, visited H-Town to promote one of her very first books.
Speaking of firsts, one of the world's most powerful and influential artists of all-time sat down with Houston Style Magazine's own Erik Cork to give one of her very first exclusive interviews. She is now universally worshipped and revered as simply Beyonce'. She was an extremely talented pre-teenager in a local Houston group called GirlsTyme. Soon, they changed their name to Destiny's Child. Erik was in Mr. Matthew Knowles' makeshift garage recording studio representing Houston Style Magazine when Mr. Knowles allowed him to be one of the first journalists to hear the slower, original version of No, No, No. That very night, Beyonce' Knowles and the other lovely young members of Destiny's Child were in New York recording the re-mix of that exact same song with iconic Fugees legend, Wyclef Jean. Music historians credit that magical collaboration and hit re-mix as the catalyst and breakthrough moment that propelled Destiny's Child into superstardom…and Houston Style Magazine was on the scene as an eyewitness when their flame of worldwide fame was being ignited.