Memorial Hermann, MD Anderson Join Forces to Provide Enhanced Breast Imaging Services Throughout the Greater Houston Region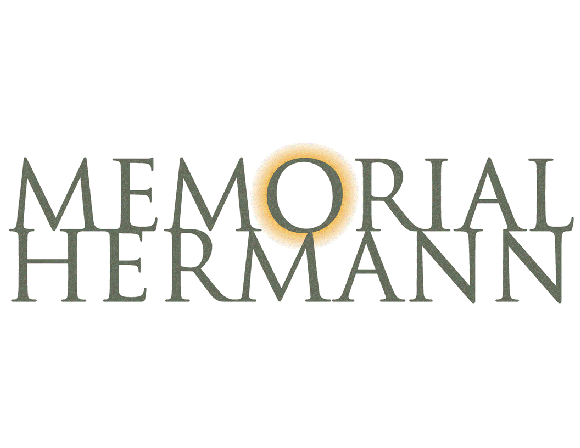 HOUSTON (August 21) – Memorial Hermann Health System and The University of Texas MD Anderson Cancer Center today announced a new partnership to provide a new level of specialized breast screening at a network of community breast care centers in the greater Houston area.
Starting in late November, MD Anderson will become the exclusive provider of professional breast radiology services for five of Memorial Hermann's 10 breast care centers, located in Memorial City, The Woodlands, Northeast, Southwest and Sugar Land.
Over time, the network will expand to Memorial Hermann's locations in Katy, Pearland, Pasadena, Upper Kirby and Northwest. In addition, expansion planning is underway for centers in Cypress, South Katy and Spring.
Under the agreement, the breast screening network will offer screening and diagnostic services, utilizing existing Memorial Hermann facilities and technical resources, including equipment and staff. MD Anderson's fellowship trained, subspecialized breast radiologists will interpret the screening or diagnostic images, perform biopsies if needed and consult with patients and physicians.
The University of Texas Board of Regents approved the agreement Aug. 21 at its regular meeting.
"Memorial Hermann and MD Anderson share a commitment to provide high quality cancer care to communities across our region," said Dan Wolterman, president and CEO of Memorial Hermann Health System. "Our partnership will combine the convenience and advanced technologies of Memorial Hermann's breast imaging centers with interpretation and consultation from the world renowned cancer expertise of MD Anderson, enabling our institutions to provide patients with unparalleled access to specialized breast imaging services close to home."
The Memorial Hermann and MD Anderson partnership is designed to expand access to high quality screening, specialty breast care and research into a community setting, while giving patients the flexibility and convenience of staying close to home through the expansive Memorial Hermann network.
"We're excited to join with Memorial Hermann, one of the nation's leading health care organizations, to deliver high quality, collaborative breast care to women across the Houston area," said MD Anderson President Ronald A. DePinho, M.D. "Prevention, early detection, risk reduction, education and outreach are key components of our mission. This collaboration allows us to take our screening expertise to more women, who can take comfort in knowing their imaging will be provided by radiologists who have dedicated their careers to caring for patients with cancer."

To make an appointment at a Memorial Hermann Breast Care Center, visit memorialhermann.org/ScheduleNow or call 877.70.MAMMO.
About Memorial Hermann
An integrated health system, Memorial Hermann is known for world-class clinical expertise, patient-centered care, leading edge technology, and innovation. The system, with its exceptional medical staff and more than 20,000 employees, serves to advance health in Southeast Texas and the Greater Houston community. Memorial Hermann's 12 hospitals include three hospitals in the Texas Medical Center, including the Texas Trauma Institute – a level I trauma center which houses the Life Flight® air ambulance – a hospital for children and a rehabilitation hospital, eight suburban hospitals, and a second rehabilitation hospital in Katy. The system also operates three Heart & Vascular Institutes, the Mischer Neuroscience Institute, three Ironman Sports Medicine Institute locations, cancer centers, imaging and surgery centers, sports medicine and rehabilitation centers, outpatient laboratories, a chemical dependency treatment center, a home health agency, a retirement community and a nursing home. As an Accountable Care Organization, the system also offers employers health solutions and health benefit plans through Memorial Hermann Health Insurance Company.
About MD Anderson
The University of Texas MD Anderson Cancer Center in Houston ranks as one of the world's most respected centers focused on cancer patient care, research, education and prevention. MD Anderson is one of only 41 comprehensive cancer centers designated by the National Cancer Institute (NCI). For the past 25 years, MD Anderson has ranked as one of the nation's top two cancer centers in U.S. News & World Report's annual "Best Hospitals" survey. MD Anderson receives a cancer center support grant from the NCI of the National Institutes of Health (P30 CA016672).
Get MD Anderson News Via RSS Follow MDAnderson News on Twitter