U.S. Ebola Patient Kent Brantly Released From Hospital
8/21/2014, 10:29 a.m.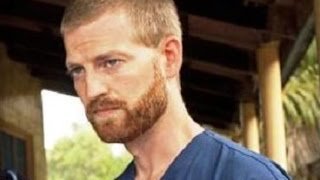 An American doctor treated for Ebola, Kent Brantly, discharged from Atlanta's Emory University Hospital today. Another American aid worker, Nancy Writebol, was discharged Tuesday.
"God saved my life," Brantly said at a press conference Thursday, when thanking his medical team and the millions of people around the world praying for his recovery. "Please do not stop praying for the people of West Africa."
Bruce Ribner, medical director of the hospital's Infectious Disease Unit,said Brantly will go to an undisclosed location with his wife and children after the conference.
Brantly and Writebol were flown to the Emory from West Africa. They have been treated in the hospital's specialized unit and have received supportive care aimed at keeping them hydrated and stable. Writebol was a volunteer with another aid group, SIM USA.
Both also received doses of an experimental drug, called Zmapp, which includes man-made antibodies against Ebola. Although Zmapp has shown promise in animals, it has not yet been tested in humans. Experts have said it's not possible to conclude that Zmapp cured their disease, although getting good supportive care at Emory, one of the world's best hospitals, likely improved their chances of survival.
More at USAToday.com