Motivational Books Featuring Strong Female Characters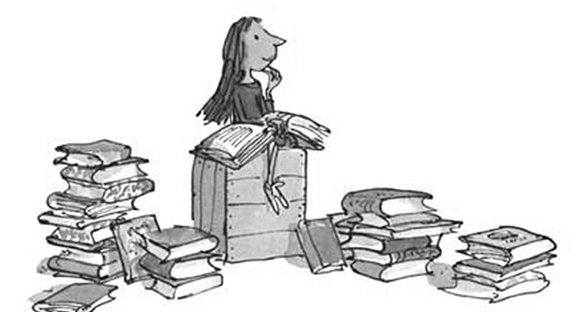 By Lee Littlewood
These amazing new books highlight inspirational, strong women and girls, giving females a positive push for a new school year. Girl power!
"A World of Her Own" by Michael Elsohn Ross; Chicago Review Press; 224 pages; $19.95.
This thoughtful chronicle of 24 daring women adventurers, from the early 1800s to today, will inspire today's girls to overcome obstacles and live curiously and passionately. From pioneering the far North to pursuing large mammals to journeying up the Nile, women have been risking life and limb for discoveries for hundreds of years. It wasn't until much later, however, that they were recognized for their bravery.
Profiled here are Rosaly Lopes, who discovered 71 volcanoes on Io, one of Jupiter's moons; Helen Thayer, the first women to walk and ski the Magnetic North Pole with only her dog; and Kay Cottee, the first woman to sail nonstop around the world completely unassisted.
Girls 11 or 12 and up, especially those interested in the STEM (Science, Technology, Engineering and Math) fields, will find this clearly-penned book inspirational. In fact, all girls will enjoy these amazing true tales, especially if they love nature, animals, the environment and physical challenges.
"Women of Steel and Stone: 22 Inspirational Architects, Engineers, and Landscape Designers" by Anna M. Lewis; Chicago Review Press; 264 pages; $19.95.
Like "A World of Her Own," this book is part of Chicago Review Press' Women of Action biography series and also introduces girls to courageous women. In this entry, 22 female architects, engineers and landscape designers from the 1800s to today are profiled. Kids interested in these fields will learn how childhood passions, perseverance and creativity led these women to break barriers to achieve great success.
Marion Mahoney Griffin worked alongside Frank Lloyd Wright; Emily Warren Roebling took over as engineer of the Brooklyn Bridge; and Zaha Hadid is one of today's best-known architects and the first to win the prestigious Pritzker Architecture Prize.
Lists of top schools in each field, required degrees, programs for kids and teens, places to visit and professional organizations are also included, making this a fabulous resource for young women interested in these fascinating fields.
"Founding Mothers: Remembering the Ladies" by Cokie Roberts; illustrated by Diane Goode; HarperCollins; 32 pages; $17.99.
Though this zesty picture book missed being reviewed in time for President's Day, its information and messages are important any time of year. So many books are written about the presidents, but not many about the females who may have been behind the scenes, but in many cases, were just as influential.
In this entertaining look at history, bestselling author Cokie Roberts looks at the American Revolution and the wives, mothers, sisters and daughters who contributed and fought the revolution as courageously as the men. In some cases, the women defended the doors of their very homes. The amazing stories, found in personal correspondence, private journals, ledgers and lists, chronicle women such as Abigail Adams, Martha Washington, Deborah Reed Franklin and many others.