Stripes® Convenience Stores strikes out the word cancer at Houston store event, launching multistate campaign for MD Anderson
To honor Pediatric Cancer Awareness Month, Stripes invites media and the public to join event to help end childhood cancer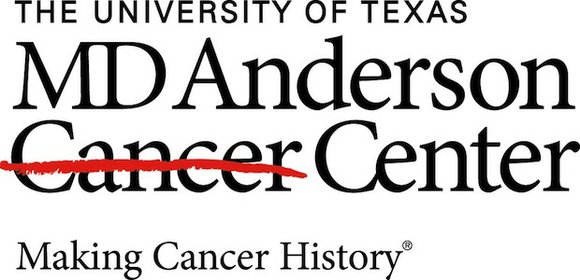 What: On Sept. 2, Stripes® Convenience Stores will launch the Stripes Stores Celebrates Tomorrows campaign aimed at raising more than $1 million in one month for The University of Texas MD Anderson Children's Cancer Hospital. This multistate campaign encompassing more than 650 stores will kick off at an event in Houston.
Why: Cancer is the leading cause of death by disease in children and adolescents in the United States, according to the National Cancer Institute, yet funding for pediatric cancer research falls far below that for adult cancers. One hundred percent of donations from the Stripes Stores Celebrates Tomorrows campaign will go toward research for improved cancer treatments and programs for pediatric patients at
MD Anderson.
When/Where: Tuesday, Sept. 2, 10 a.m. – 12:15 p.m. 14834 N Freeway/Airtex Drive
Who: Patrick Zweidler-McKay, M.D., associate professor of Pediatrics
Patient Ambassador, Nataly, age 4, and mother, Evelyn
MORE ABOUT THE MD ANDERSON-STRIPES® ALLIANCE
For every $1 donation in September at Stripes® locations in Texas, Oklahoma and New Mexico, customers will receive a point-of-purchase mobile to sign and display, as well as double coupons for free in-store items. The James B. and Lois R. Archer Charitable Foundation will match every customer donation dollar for dollar.
For 25 years, MD Anderson has ranked as one of the nation's top two cancer centers in U.S. News & World Report's annual "Best Hospitals" survey. MD Anderson Children's Cancer Hospital brings hope to families, offering the most advanced childhood cancer treatments in a kid-friendly environment.
Headquartered in Corpus Christi, Texas, Susser Holdings Corporation (NYSE: SUSS) is a third-generation family led business with over 1,240 company-operated or contracted locations. Susser Holdings is the parent company of Stripes® Convenience Stores and owns the general partner of Susser Petroleum Partners, LP. (NYSE: SUSP). The Company operates over 630 convenience stores in Texas, New Mexico and Oklahoma, over 580 under the Stripes® banner and 47 under the Sac-N-Pac banner.
For more information, visit http://www.stripesstores.com/about-us/news.cms/2014/95/new-in-store-campaign-and-alliance-with-md-anderson-children's-cancer-hospital