Houston Style Magazine's Big Night Getting Closer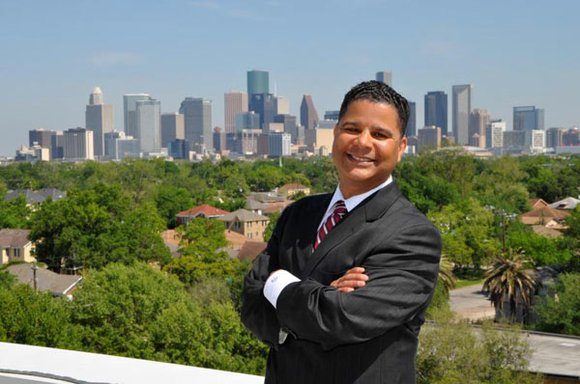 You – yes, YOU our loyal readers, are cordially invited to be my special guests at the fabulous Del Frisco's Steakhouse - Galleria on October 3, 2014. Houston Style Magazine will be hosting one of the classiest birthday bashes any Bayou City resident has ever experienced in the last two decades. Help us celebrate 25 years of showcasing the most beautiful and profound people, world-class places, and must-have products and services Houston has to offer. It has been my honor to lead the most outstanding team of writers, photographers, advertisers and print media professionals in town, as we bring news from around the nation to your digital in-boxes, as well as to your neighborhood newsstands.
The elegant Nicole Murphy, executive producer and leading lady of the mega-hit Television series, 'Hollywood Exes', as well as the lovely face of Destiny Moscato, will be in the heart of Clutch City as our sensational gala celebrity guest - along with our very own award-winning and internationally recognized author and educator Erik Cork as co-host. For 25 consecutive years, I have been tremendously fortunate to proudly proclaim to the universe that putting Houston Style Magazine on the global map has been my passion, and our dynamic co-host, Erik Cork, has been a member of our Houston Style team since the very beginning.

As I promised in our previous issue, Houston Style Magazine's best-kept secrets will be shared with our readers in the quickly evaporating 5 weeks leading up to our grand gala in the Galleria area on October 3rd. When Senator Barack Obama was elected as the first African American President in the history of the United States on November 4, 2008, Houston Style Magazine was one of few publication invited to the White House to meet him personally.
I previously met the young Senator Obama in a rare private meeting one year earlier and was so proud that he was now the most powerful person on the planet. Soon after the historic election, Houston Style Magazine was invited to the White House to spend time with President Obama behind closed doors, even before most senators and members of Congress were invited to Barack and Michelle's new home on Pennsylvania Avenue. It has been my honor to be the publisher of one of the most recognized and widely respected urban weekly newspapers in all of America.
Next week, be sure to log on, tweet and re-post to your Facebook pages the secret behind-the-scene details of how Houston Style Magazine was the very first publication on planet earth to be granted the once-in-a-lifetime opportunity to interview young Beyonce' & Kelly Rowland years before they formed the nucleus of the world-record, sales-smashing R&B group called Destiny's Child. Read about how Houston Style Magazine was there!
Keep HoustonStyle.com as one of your easy-to-access favorites on your computer task bar so you can obtain tickets to our dazzling gala as early as possible. I strongly urge you to make plans now to attend because we are over-the-moon making preparations to bring you an amazing, star-studded, celebrity-drenched night of networking, fireworks and making new friends. In the meantime, join in the #Style25 fun on Twitter and Instagram, then like us on Facebook. Until next week, let's keep in touch.