The President and First Lady's Call to Action on College Opportunity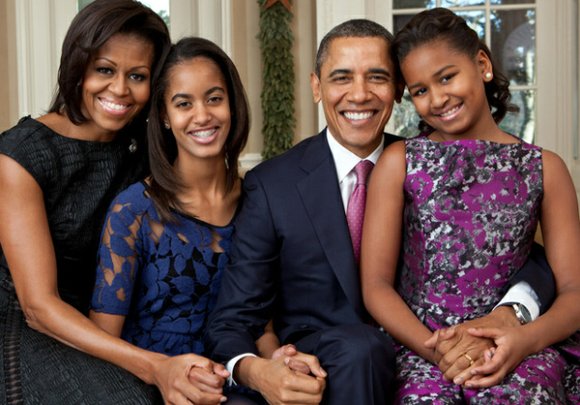 WASHINGTON, DC – Today, President Obama, Vice President Biden, and the First Lady will join college presidents and other education leaders from around the nation at the second White House College Opportunity Day of Action, where organizations will announce over 600 new actions to help more students prepare for and graduate from college. Today's participants were challenged to commit to a new action in one of four areas: building networks of colleges focused on promoting completion, creating K-16 partnerships around college readiness, investing in high school counselors as part of the First Lady's Reach Higher initiative, and increasing the number of college graduates in STEM fields (science, technology, engineering, and mathematics).
Expanding opportunity for more students to enroll and succeed in college, especially low-income and underrepresented students, is vital to building a strong economy and a strong middle class. President Obama believes that the United States should lead the world in college attainment, as it did a generation ago. Because completing college is key to strengthening the middle class and should not be a luxury for the few, the President has increased Pell Grants by $1,000 a year, created the new American Opportunity Tax Credit worth up to $10,000 over four years of college, capped student loan payments to 10 percent of monthly income, and laid out an ambitious agenda to reduce college costs and promote innovation and competition in higher education.
Together, the actions taken today by college and system presidents, education leaders and organizations will reach hundreds of thousands of students in the coming years. Impacts include:
. Increasing the number of career-ready college graduates: New networks of colleges that are devoted to producing more college graduates who are career-ready are setting goals and defining plans to help hundreds of thousands of additional students complete a two- or four-year college degree or credential by 2025.
.Enhancing college readiness: New partnerships among high schools, community colleges, and four-year colleges and universities are setting goals and pursuing collaborative strategies to help over 100,000 more students become college-ready by tying together academic expectations, student support systems, and community resources.
.Improving access to highly-trained school counselors: Tens of thousands more students will gain access to high quality college advising by hiring more than 5,000 new school counselors and advisors in school districts and schools most in need of additional college access.
. Strengthening STEM education: Tens of thousands more students will be on a pathway to obtain degrees in science, technology, engineering, and mathematics (STEM) and more than 10,000 excellent K-12 teachers will complete college with expertise in STEM fields, marking progress towards the President's goals to graduate an additional 1 million STEM graduates and prepare 100,000 excellent K-12 STEM teachers over a decade.
The President will also announce new steps on how his Administration is helping to support these actions, including $10 million to help promote college completion and a $30 million AmeriCorps program that will improve low-income students' access to college.
Today's event is the second College Opportunity Day of Action, and the White House also released a report summarizing the progress of participants in the first day of action, held on January 14, 2014. To view the list of Commitments to Action on College Opportunity, click HERE (http://www.whitehouse.gov/sites/default/files/docs/college_opportunity_commitment_report.pdf). To view the Progress Report on January Commitments, click HERE (http://www.whitehouse.gov/sites/default/files/docs/college_opportunity_progress_report.pdf).