The President and First Lady's Call to Action on College Opportunity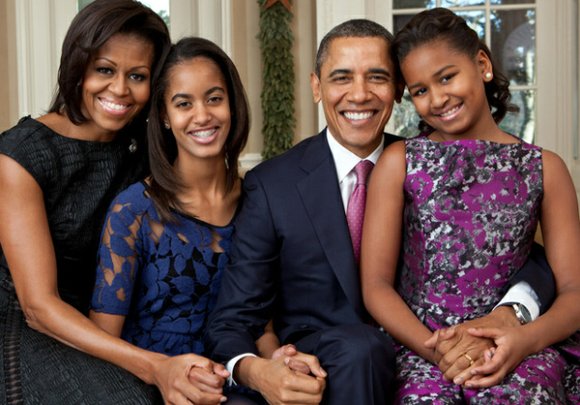 Promoting College Readiness through Partnerships: Collaborations of school districts, colleges and universities, community organizations, business, and philanthropy are setting ambitious goals and specific plans to dramatically improve college-going and success for low-income and under-represented students. Collectively, these community collaborations will generate 100,000 more college-ready students by strengthening connections among high schools, community colleges, and four-year colleges and universities and tying together academic expectations, student support systems, and community resources. Many partnerships are focusing on four key benchmarks: applying for financial aid through the FAFSA, completing two or more college applications, preparing for college-level work without remediation, and enrolling in college. By systematically gathering and sharing data on these indicators, communities can set quantitative goals for improvement, rally community support, develop focused strategies, and align systems, curricula, and resources around the goals. Examples of commitments made today include:
· Transforming College Readiness, Access and Success: More than 40 organizations in the Rio Grande Valley in south Texas are committing to increase postsecondary degree completion by 43 percent, adding more than 4,000 postsecondary degrees by 2018-19. To achieve these goals, RGV FOCUS will aim to ensure that 20 percent more students enter college without the need for remediation, 20 percent more students complete at least one AP or dual credit course, and 19 percent more students complete a FAFSA.
· Setting New Goals for FAFSA Completion and Avoiding Remediation: Riverside County/San Bernardino area leaders formed the Riverside County Education Collaboration in response to the President's call to action. RCEC is the first strategic K-16 partnership in the history of this diverse and rapidly growing community which serves more than 420,000 K-12 students. The RCEC has set ambitious goals of increasing FAFSA completion by 30 percent, increasing students who do not need remediation by 18 percent, and additional increases above 10 percent in the areas of postsecondary enrollment and student applications to two or more colleges.
· Promote College Access in New Haven: To increase college access and readiness for more than 21,000 New Haven students in the fastest-growing city in New England, Yale will more than double the institutional footprint of its Ambassador program in 2015 to a total of ten campuses. This academic and near-peer social support network employs New Haven Promise scholarship recipients to help students transition to freshman year. Yale will also add new parent engagement initiatives through its Pathways to Promise program, and by 2015, Yale and New Haven Promise will also develop 50 new commitments with nonprofit and faith-based champions to support college access and readiness in their communities.
Leveling the Playing Field in College Advising. Over 85 percent of America's high school students expect to attend college, but many lack the support and guidance they need to navigate the enrollment process and be academically prepared for success. With the goal of inspiring every young person to complete their education beyond high school, the First Lady's Reach Higher initiative is shining light on the great potential for school counselors to help students reach college and career readiness – potential that is too often frustrated by not having sufficient training and information available to school counselors about college and career readiness, unrealistic student-counselor ratios of 471 to one and no counselor at all in one school in five, inappropriate assignments for counselors to perform non-counseling tasks, and a lack of comprehensive district strategies measured by college access, persistency and completion metrics.