White House: Obama to announce new Defense Secretary pick Friday
Willie Grace | 12/4/2014, 10:26 p.m. | Updated on 12/4/2014, 10:26 p.m.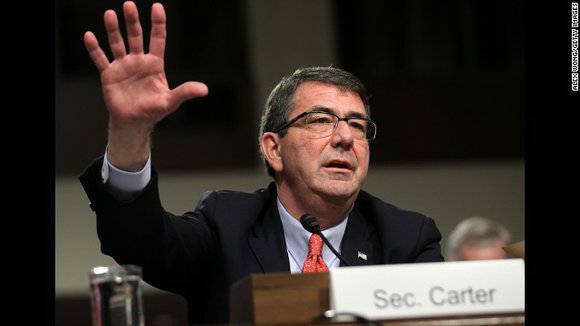 (CNN) -- President Barack Obama will announce his pick for Secretary of Defense on Friday morning, White House Press Secretary Josh Earnest said Thursday afternoon during the daily White House briefing.
Obama is slated to nominate Ashton Carter, former second in command at the Pentagon, as CNN has previously reported.
Pending confirmation in the Senate, Carter will succeed outgoing Secretary of Defense Chuck Hagel, who announced his resignation last week. Hagel has said he will stay on board until a successor is confirmed.
Carter, 60, served as Deputy Defense Secretary under both Hagel and Obama's first Secretary of Defense Leon Panetta. He'd be the fourth secretary of defense of Obama's six-year tenure including Robert Gates, a hold-over from President George W. Bush.
Some consider Carter the last man standing for a job others have declined.
Obama adviser Michele Flournoy was initially considered to be a frontrunner for the position after Hagel announced he'd be leaving, leaving room for her to make history as the first woman to hold the post. But she quickly took her name out of the running in a letter to the Center for a New American Security, a think tank she co-founded in 2007.
Other potential replacements who took their names out of consideration include Senator Jack Reed (D-R.I.) and Secretary of Homeland Security Jeh Johnson.
Carter, who has worked at the Pentagon for years but has largely remained outside the spotlight, is regarded as a top intellect on national security issues by those who work with him. His admirers include Gen. Martin Dempsey, chairman of the Joint Chiefs of Staff, who called him an "uber-wonk" at his farewell ceremony when Carter left the Defense Department in 2013.
From 2011 to 2013, Carter worked as deputy secretary of defense, maintaining a portfolio that includes a $600 billion annual budget and over two million civilian and military personnel. He took up a job as an undersecretary in the Department of Defense shortly after Obama's first inauguration.
Earlier, Carter served as assistant secretary of defense for international security policy under President Bill Clinton, emerging as an expert in nuclear weapons policy.
And before his tenure in the public sector, he was a professor at Harvard University and worked as the director of the Center for Science and International Affairs at Harvard's John F. Kennedy School.
For more information go to http://www.cnn.com