Woman alleges Cosby raped her -- and other Playboy bunnies
Willie Grace | 12/8/2014, 12:18 p.m. | Updated on 12/8/2014, 12:18 p.m.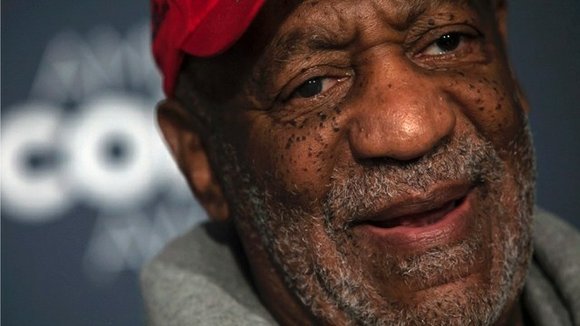 (CNN) -- By the late 1960s, Bill Cosby was a married man well on his way to having five children, not to mention a landmark career in stand-up comedy, television and beyond.
He was also no stranger to Playboy.
Now that connection is among those coming back to him, as more and more women -- at least 21, by CNN's count -- accuse him of sexual misconduct. Many of them claim the legendary comedian drugged and raped them.
Among Cosby's accusers is Judy Huth, who recently sued Cosby alleging he sexually molested her at the Playboy Mansion when she was 15 years old. Another woman who worked as a server, or "bunny," at a Playboy club accused Cosby of forcibly kissing her, and a former Playboy playmate alleged he drugged and raped her.
And, P.J. Masten, one of the two ex-bunnies who have publicly accused Cosby of sexual assault, told CNN's Alisyn Camerota that there are other women who have not come forward, or will not.
"(There are) 12 former bunnies that I know of that are ashamed to come forward, frightened to come forward, married with families (and) don't want to come forward." Masten said. "But they were also drugged and raped by Bill Cosby."
Cosby's camp didn't respond to a CNN request for comment on Masten's allegation, though his lawyer has repeatedly and strongly denied such accusations in recent weeks. Notably, too, none of the accusers is known to have immediately gone to law enforcement, nor has Cosby been ever charged with a crime.
As to Playboy, Masten says she told her supervisor soon after she claimed Cosby had drugged and raped her at a Chicago hotel.
"She said to me, 'You know that's Hef's best friend, right?'" Masten recounted, referring to Playboy founder Hugh Hefner. "I said, 'Yes.' She said, 'Well, nobody is going to believe you. I suggest you keep your mouth shut.'"
Hefner responded to the allegations in a statement Friday, saying "Bill Cosby has been a good friend for many years and the mere thought of these allegations is truly saddening. I would never tolerate this kind of behavior, regardless of who was involved."
The new accusations could further sully the reputation of Cosby -- the man behind children's programming like "Fat Albert" and "Little Bill," and whose eponymous No. 1 sitcom, "The Cosby Show," cast him as a wisecracking, doting family man.
Ex-bunny: 'I was raped' at Chicago hotel
Open the centerfold of a Playboy magazine, and you might glimpse a "playmate" oftentimes nude and sometimes living or near Hefner's mansion in Los Angeles.
P.J. Masten was a "bunny." Or, in other words, she was a waitress -- albeit one in 3-inch high heels, 5-inch bunny ears and a tight-fitting costume.
She was in her 20s when, in 1972, she began working at a Playboy club in northern New Jersey. Masten would end up working at similar clubs in Los Angeles and Chicago.