Houstonian Carlos Wallace: Author, Manager, Philantrhropist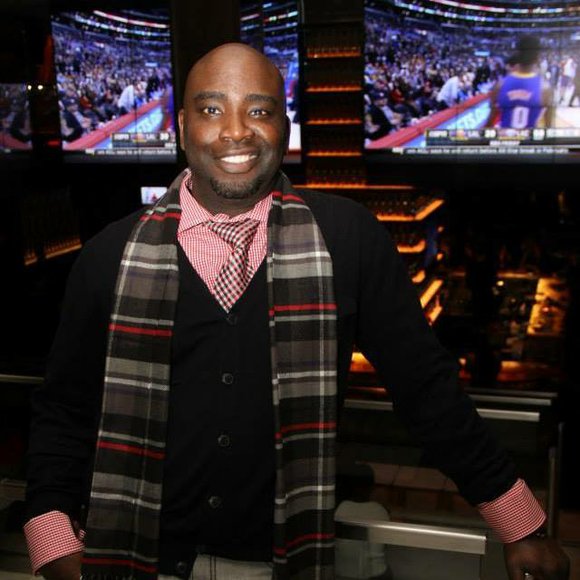 In 2007, Union Pacific Engineer and Local Organizer Carlos Wallace set out to launch his own Entertainment Management company. The lofty goal, while inspired by a passion to create a business that would breathe fresh life into the comedy industry, was also fueled by a series of traumatic life events that left Wallace fighting for survival. Nearly eight years later, Houston Style has learned those personal challenges proved no match for this high-powered industrialist. Carlos turned his company, Sol-Caritas, into one of the country's most prestigious and highly respected entertainment enterprises. From Houston to Dallas, New York, Los Angeles and Atlanta, Sol's 5-star productions have unseated audiences in the most renowned venues, establishing the company as a force to be reckoned with.

We caught up with Carlos in between conference calls and meetings ahead of his "Ladies In Attendance" comedy show. The event will unfold in front of an all-female audience at Houston Improv, a first of its kind in the comedy industry and a perfect introduction to our interview:
HSM: Carlos, you are known for coming up with unique, fresh concepts when it comes to producing comedy shows. But a "women only" audience? At a comedy show? This one may tip the innovation scales! What inspired this idea?
CW: Well actually, I would love to take credit for the concept but in the interest of full disclosure, the idea was inspired by two of my favorite performers: Teddy Pendergrass and Big Daddy Kane. They were the only two entertainers (to my knowledge) that produced shows exclusively for the ladies and were very successful at it. Now, Sol-Caritas is the first to produce a comedy show for an all-female audience, so we are proud of that! "Ladies In Attendance" (Which stars Billy Sorrells, Comedian Eddie B, Ken Boyd and Chris Sosa) is ultimately our way of showing appreciation for our mothers, daughters, wives, girlfriends, sisters, grandmothers… to give credit to the ladies we love and admire and appreciate for all they do to enrich our lives.
HSM: You did that also with your "Men All Pause" show - except that was an all-female line-up. I sense a pattern here.
CW: (Laughing) Well, I won't say that is by design, however I can see why it would appear as if we have an affinity toward the "girl power" movement. And you know what, that is true to a large extent. "Men All Pause" is a show that celebrates talented, strong, very funny, and accomplished women. We time the production in Houston to coincide with Breast Cancer Awareness month, a cause that is very near to my heart and important to Sol-Caritas.
Two of the most important people in my life were my mother and my grandmother. These women instilled values and principles in me that literally guide me through every aspect of my existence. And their lessons have taught me to appreciate and respect all women in my life (personally and professionally). As a manager, promoter and comedy show producer I now have an effective way to show my appreciation.