New York and Chicago could launch their own Uber-style apps
Willie Grace | 12/12/2014, 11:21 a.m. | Updated on 12/12/2014, 11:21 a.m.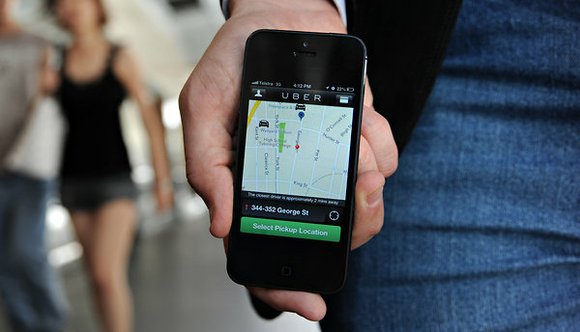 NEW YORK (CNNMoney) -- Uber and Lyft could be getting some new competition from the cities of New York and Chicago.
New York and Chicago could soon be launching their own smartphone apps for e-hailing taxis, similar to Uber and Lyft, according to news reports.
Chicago regulators approved a plan to create apps for e-hailing taxis and New York City Councilman Ben Kallos proposed a similar app for the Big Apple, reported the New York Times on Friday.
The apps would follow the templates set by Uber and Lyft, car service companies that allow customers to hail cabs via apps, instead of standing and shouting on street corners while jostling in the rain with other customers.
But the competing car service companies have run afoul of local laws around the United States, and Uber has been banned from Spain and India.
Uber's home state of California has sued both Uber and Lyft for allegedly misleading people about its driver background checks. Lyft has agreed to pay at least $250,000 in fines and to make its checks more rigorous to weed out drivers with criminal records. Uber is contesting the lawsuit.
Authorities in Portland, Ore., have also sued Uber, demanding that it comply with local laws.
For more information go to http://www.cnn.com