Why prison gangs aren't all bad
Willie Grace | 12/12/2014, 3:08 p.m. | Updated on 12/12/2014, 3:08 p.m.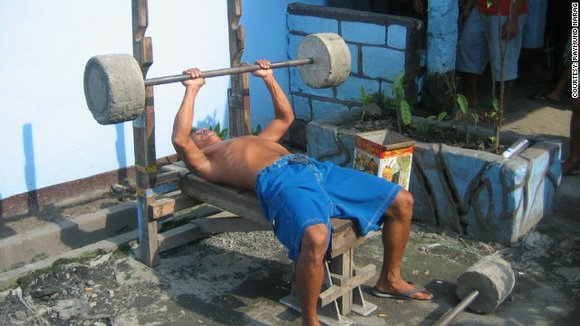 (CNN) -- Prisons in developing countries can usually be characterized as hazardous and chaotic places for offenders. Due to limited resources, the prisons are left to be run by ruthless gangs.
In the Pedrinhas prison in northern Brazil, the decapitation of inmates by a rival gang highlights "the lawlessness" within Brazil's correctional system.
Prisons in the Philippines bear many similarities.
However, the Philippine prison system is about to go through reformation following last year's passing of the Modernization Act by the Philippine Congress. Plans include the building of a new super-max facility to replace New Bilibid Prison (NBP) to reduce congestion and eliminate gangs within the system.
But is this the right path? From over four years of ethnographic research we have conducted in NBP, we don't think so.
Gangs dominate prison
NBP, on the outskirts of Manila, is one of the world's largest maximum-security facilities. Recent statistics we have collected from the Bureau of Corrections, which administers NBP, has the inmate population to be now exceeding 14,200. With space for only 5,500, this makes the congestion rate around 260 per cent. Around 95% of inmates belong to 12 gangs that share control of the prison.
In these overcrowded conditions, corruption is endemic and contraband, such as drugs and high-calibre weapons, is readily available. Over the past three years, prison raids have uncovered automatic machine pistols and other lethal weapons held by gangs. Two M-16 hand grenades have also been thrown during gang disputes.
We have observed how easy it is for inmates to acquire mobile phones. The telephones facilitate criminal activity on the outside to be freely run from the inside.
From all this, one can easily conclude that, like Pedrinhas prison, NBP is dysfunctional. However, from participant observation studies and over 100 informal interviews with gang leaders, inmates and prison officials, we have developed an alternative perspective on prison gangs.
Why gangs are important
While there is no doubt that gangs are responsible for much of the criminality inside, we found that the gang system (or Pangkat) is not exclusively about crime. In fact, many inmates are kept busy with legitimate activities and "do their time" productively.
Since their inception in the late 1940s, NBP's gangs have come to form a crucial part of inmate management and welfare. Much of the negative publicity about NBP only captures a small part of the reality inside.
There are, in fact, many positive aspects of gang life in the seemingly chaotic conditions that are often overlooked yet crucial for inmate survival.
When prisons become overcrowded and the inmate-to-staff ratio exceeds safe levels (that is, 4:1), the essential task of maintaining order and ensuring the safety and welfare of inmates becomes complex and problematic.
To carry out these critical tasks, prison administrators are forced to not only compromise organizational integrity, but also relinquish aspects of their management function to inmate leaders.
In NBP, with an inmate to guard ratio of around 80:1, it has become unofficial practice to operate under a system of shared governance. By default and not by design, gang leaders help maintain internal control and safeguard inmates as best they can. Even though prison stability is fragile, gang leaders help prison guards restore stability once disorder occurs.