Comcast Launches EveryBlock, Bringing Local News and Information to Users at the Neighborhood Level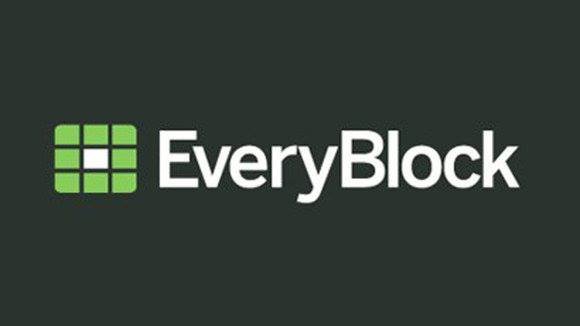 Today, Houston Mayor Annise D. Parker, in partnership with Comcast, announced the launch of EveryBlock, a hyper-local, free online service and mobile app that aggregates and curates content at the neighborhood level. EveryBlock is an interactive, personalized news feed that allows users to stay connected with neighbors, interact and share what's happening on their block and discover great content and information from around the city.
EveryBlock allows users to receive personalized information from more than 500 local sources, including news, reviews, events, blogs and other web content and civic data --- like crime reports and 311 requests -- as well as user-generated questions and comments. Up-to-the-minute information gets delivered based on users' custom location preferences where they can choose they content they want and see it by neighborhood or zip code, follow the blocks they live and work on or even draw a custom location.
"Comcast is committed to bringing technology and information together to improve and strengthen our community," said Ray Purser, Vice President of Government and Public Relations at Comcast. "We are thrilled to bring this exciting community resource to Houston to help residents, community-based organizations and elected officials communicate and share information."
To add to EveryBlock's functionality, Comcast is working with Houston's growing technology and open data communities to encourage them to suggest enhancements and functionality for the service. Any local blogger, publisher or other organization interested in content from EveryBlock can use syndication tools at EveryBlock Widget Control or a more custom integration based on the EveryBlock API.
"Houston is a city of neighborhoods and each and every one is unique," said Houston Mayor Annise Parker. "EveryBlock enhances neighborhood quality of life by providing residents with important information about what's happening around them and allows them to communicate with one another and their elected officials."
In addition to Houston, EveryBlock also operates in Boston, Chicago, Denver and Philadelphia, with plans to roll out the platform to additional markets every year.
Sign-Up for EveryBlock Today
Visit and register online at www.everyblock.com or download the mobile app, free of charge through the iOS and Andriod devices.
About Comcast
Comcast Corporation (Nasdaq: CMCSA, CMCSK) is a global media and technology company with two primary businesses, Comcast Cable and NBCUniversal. It is the nation's largest video, high-speed internet and phone provider to residential customers under the XFINITY brand and also provides these services to businesses. NBCUniversal operates 30 news, entertainment and sports cable networks, the NBC and Telemundo broadcast networks, television production operations, television station groups, Universal Pictures and Universal Parks and Resorts. Visit www.comcastcorporation.com for more information.