HCDE trustee Erica Lee Carter honored by Houston-Harris County Retired Teachers Association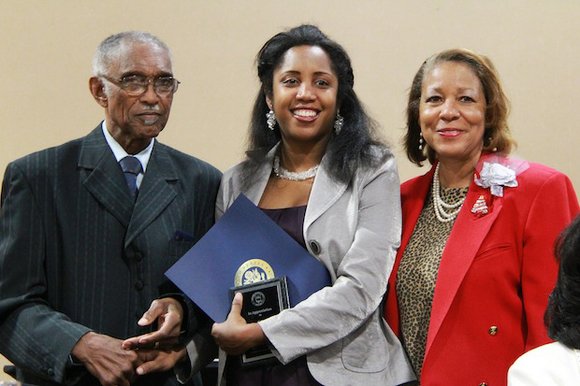 Harris County Department of Education's board member Erica Lee Carter was one of 12 honorees selected by the Houston-Harris County Retired Teachers Association (HHCRTA) during its 63rd annual Scholarship Luncheon Dec. 13. Honorees were selected by HHCRTA for their vision, professionalism and passion for children, teaching and learning in the greater Houston-area. Carter was honored for her political and civic involvement, advocating for educational access and equality for all students. She has served as HCDE Board of Trustee for Position 6, Precinct 1 since January 2013.
About Harris County Department of Education: HCDE provides education services to the general public and 25 school districts throughout Harris County and beyond. Services include adult education, programs to promote safe schools, after-school programs, therapy services, professional development for educators, special schools, alternative certification for principals and teachers, Early Childhood Intervention and Head Start programs. We offer purchasing procurement, grant development, program research and evaluation, records management, and school finance support. Since 1889, our services continue to evolve to meet the needs of our education public. Visit us at www.hcde-texas.org.