5 ways to be extraordinary
Willie Grace | 12/16/2014, 3:10 p.m. | Updated on 12/16/2014, 3:10 p.m.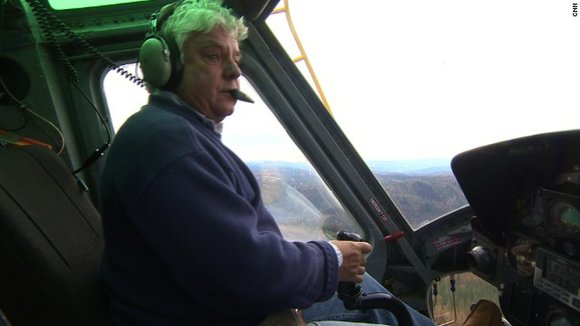 (CNN) -- What makes a person extraordinary?
For someone like 7-foot-6 Yao Ming, it's a physical trait. For others, it's a special talent: Very few people in the world, for example, can act as well as Meryl Streep.
And then there are still others -- seemingly ordinary people, most of them -- who become extraordinary almost overnight through a single act of heroism. Often, these are unassuming men and women who inspire us not through grandiose words and gestures but through the unspoken power of their example.
CNN is honoring five such people -- only one of them previously famous -- who did extraordinary things in 2014. Here are five lessons they can teach us.
Show courage in a crisis
On September 15 helicopter pilot Gary Dahlen was on a refueling stop near an enormous wildfire in California's Sierra Nevada mountains when he heard an urgent call on his radio: All available helicopters, prepare for an emergency launch, it said.
"I've been doing this 28 years, and I'd never heard that terminology before," Dahlen told CNN sister network HLN.
A crew of 12 firefighters had been trapped by the ever-shifting blaze and time was running out. Dahlen, who had spent his morning dumping water on the flames, raced to his chopper and sped toward the blaze, 10 miles away.
He plunged the helicopter through thick smoke until he spied the men, who were hunkering in down in flimsy fire shelters.
"I saw a wall of fire coming," Dahlen said. "I knew if they stayed there they were going to die."
Dahlen radioed one of the firefighters on the ground and told him to collect his crew and run. Follow my chopper, Dahlen said. He led the fleeing crew through a clearing where the flames were less intense to a logging road, where he and another pilot landed and swept the men away to safety.
The U.S. Forest Service gave Dahlen an award for his bravery. One of the firefighters has called him a "guardian angel." But he doesn't see it quite that way.
"All I could think about was getting those guys out of there," he said. "I never thought about my safety or what was going to happen if it didn't work. I just saw a window of opportunity. A very short window of opportunity and I took it. And I'm very happy that it worked out."
Exhibit grace under pressure
Ron Johnson, a captain in the Missouri State Highway Patrol, was returning to St. Louis in August from a national conference of black state troopers when he heard that Michael Brown, an unarmed black teen, had been fatally shot by a white police officer in Ferguson. By the next day, the suburb had erupted in racially tinged protests, riots and looting.
Johnson grew up in the area, which has a large African-American population, and says he moved back there as an adult in part to inspire young black kids to become cops instead of getting intro trouble.