Turbulence injures passengers on American Airlines flight
Willie Grace | 12/16/2014, 3:09 p.m. | Updated on 12/16/2014, 3:09 p.m.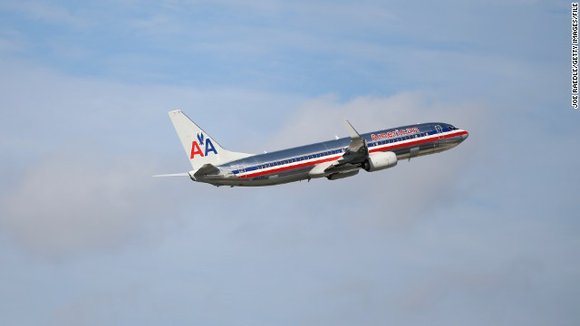 (CNN) -- An American Airlines plane en route from Seoul, Korea to Dallas-Fort Worth, Texas diverted to Narita, Japan, Tuesday after 15 people were reportedly injured by turbulence during the flight.
American Flight 280 departed Incheon International Airport near Seoul in route to Dallas-Fort Worth when an intense winter storm shook the cabin and caused injuries that forced the aircraft to divert.
The aircraft has landed safely, an American Airlines telephone operator in Japan told CNN. The operator said they don't have confirmation of passenger or flight-crew injuries, but also said they don't have reports of any major injuries.
In a statement, American Airlines said the plane is a Boeing 777 carrying 240 passengers and a crew of 15.
"American's primary concern at this time is for our passengers and crew on board the airplane and our team in Narita is providing assistance," the airline said. "We will provide additional information as it becomes available."
The Weather Channel reports that an intense winter storm is developing over Japan, with blizzard warnings in northern and western sections of the country.
For more information go to http://www.cnn.com